Review: 'Loup-Garou For You' by Katalina Leon
October 14, 2013
I received a complimentary copy of the book from the author in exchange for an honest review. This does not affect my opinion of the book or the content of my review.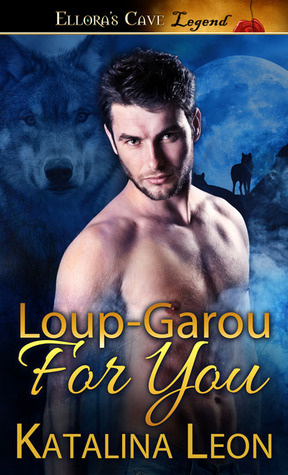 Loup-Garou For You
by
Katalina Leon
Published by
Ellora's Cave
on September 27, 2013
Genres:
Paranormal Romance
Format:
eBook
Source:
the author
Goodreads

Bayou Country, 1834. Aubert Marston awakens on the eve of his twenty-seventh birthday to discover he's undergone some disturbing physical changes. His body is bigger, stronger and hairier than it's ever been, and burns with the lust of a beast. To make matters worse, a hundred guests are about to arrive for the plantation's annual ball.A mysterious young woman named Corrine appears in his home, tempting Aubert to unleash the inner lycan, and family secrets from a medieval past surface. Corrine lures Aubert to a bayou camp of Cajun Loup-Garous—werewolves. Aubert's wealth and good looks are no advantage here. He must surrender to his feral nature and fight tooth and claw against another male pack member to claim Corrine as his own.Inside Scoop: This story contains mild bondage, southern hospitality, consensual sexual torment, female/female, male/male, anal play, cage fighting and unfettered animal lust. Enjoy!A Romantica® historical paranormal erotic romance from Ellora's Cave
My Review
Loup-Garou for You is the first book I have read from Katalina Leon, and it definitely will not be my last. I was intrigued the moment I saw Loup-Garou for You's book cover and read the synopsis, but also because it is a book that is set in a historical era with PNR and erotic romance elements. I love reading a book with so many romance elements to it. Katalina Leon did a fantastic job putting together a different werewolf tale set in a historical era. How the main character Aubert is about to turn 27 years old, and he has no idea what he is about to become. His friend knows what he is about to become and it trying to warn him of it and save him from himself, but Aubert is not taking it all in.
It takes the beautiful, mysterious woman named Corrine to make him realize what he is to become and what his fate is, thanks to what has happened in the past.
Aubert is going to deal with not only with his transition but trying to survive in a world he has no idea about in the story.
This book contains not only the PNR and historical feel to it…but some very erotic moments too. Very steamy scenes, which include bondage, anal play, and scenes that have F/F and M/M. ***Towards the end is when it gets very STEAMY. Oh, boy…does it gets steamy.
Although I did find this book somewhat confusing at times since it tended to speed up a bit at certain parts, I enjoyed reading it. One of the elements that confused me was when it shifted to Aubert meeting others of his kind and one of them trying to attack him and that certain someone cut loose. Although it was steamy during the part, he got to see others.
Be prepared for so many twists and turns in this story with werewolves in the Bayou-country.
I give this book 3.5 moons and recommend it readers to enjoy romance novels that have all your favorite elements altogether.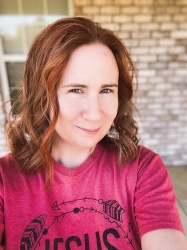 Latest posts by FranJessca
(see all)