Review: 'Naughty Girl' Scarlett Metal
June 4, 2013
I received a complimentary copy of the book from the author in exchange for an honest review. This does not affect my opinion of the book or the content of my review.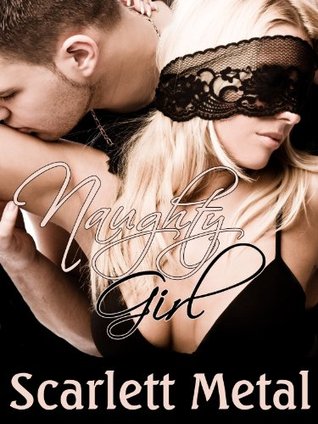 Naughty Girl
by
Scarlett Metal
Series:
Naughty Girl #1
Published by
Pink Buzz Media
on March 22, 2013
Genres:
Erotic Romance
Format:
eBook
Source:
the author
Goodreads

Alexandra loved the hot sex she experienced as a submissive in the bedroom, but would never give her heart to any man.
After getting hurt by his sub and wife, Paul swore he would never make that kind of commitment to a woman again.
They meet at the club that Alex frequents and quickly become play partners. The sex is amazing, but despite their reservations, they begin to fall for each other. Will they be willing to admit their feelings for each other?
Contains some BDSM (light) and sexual situations. Intended for audiences 18+.
My Review
Naughty Girl is the first book I have ever read from author Scarlett Metal. I am always looking for new authors to read from and I thought I give Naughty Girl a try since the synopsis intrigued me.
This book is a short quick read that is an erotic read with light BDSM. You may require to take a cool shower after a few scenes with the characters. Anyone can read it within an hour or less depending on if you have no distractions around you.
Alex is a sub, who is not looking to be collared. Instead, she wants to have fun with the doms she finds in the club she frequently visits. When she comes across Paul, who is a dom, she may reconsider being collared because there is something about Paul that tempts her. Paul is not looking for a close dom/sub relationship after being heartbroken by his wife/sub. Unfortunately, Alex makes him realize how every sub is different from all others.
Scarlett Metal gives you a quick story about dom and sub that meet each other expectedly and how well they work together. The only thing I did like about Naughty Girl was how it only touch bases on both the characters, especially Paul. I would have loved to know more about him and why his wife/sub decided to hurt him.
I did enjoy Scarlett's writing style and how she had both of the characters find each other and help each other.
If you are looking for a short erotic/light BDSM, read then Naughty Girl is your book. I give this book 3.5 moons and recommend it to readers who love reading about doms and subs.
I received a complimentary copy of the book in exchange for an honest review.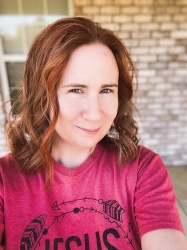 Latest posts by FranJessca
(see all)