Review: 'Night After Night' by Lauren Blakely
May 1, 2014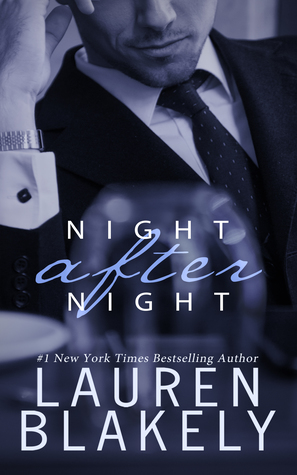 Night After Night
by
Lauren Blakely
Series:
Seductive Nights #1
Published by
Lauren Blakely Books
on April 16, 2014
Genres:
Contemporary Romance
Format:
eBook
Goodreads
Purchase at
Amazon
|
Apple
|
Google Play

Their world was sex, love, and lies.He intoxicated her. Commanded. Consumed.With a dirty mind and a mouth to match, Clay Nichols is everything Julia never knew she wanted and exactly what she cannot have. He walked into her life one night and unlocked pleasure in her that she never knew was possible. Possessing her body, captivating her every thought. Which makes him way too dangerous for Julia to risk her heart, given that she has a price tag on her head. She ran after one mind-blowing week with him, but now he's back, and determined to make her his own.No matter the cost.She was a sexy drug to him. Fiery, unforgettable, and never enough, Julia is an enigma, and Clay isn't willing to let her go without a fight. But she's got dark secrets of her own that threaten to destroy any chance of happiness. She's a wanted woman—the stakes are high, her every move is watched, and yet the lure between them can't be denied. Can two people burned by love trust again when desire and passion are met by danger at every turn?
My Review
If you buy the Kindle ebook version of Night After Night, you will automatically get First Night, which is the prequel to the Seductive Night series. I made sure to read First Night before I dived into Night After Night, otherwise I would have missed out on Clay and Julia's first encounter with each other. Let's just say it's one heated encounter.
In Night After Night, Clay and Julia are still hung up on each other from that one night at Julia's bar. Clay is trying to forget about it, but the fiery red head is hard to forget about. Even Julia is trying to forget about Clay, but a man that can take control in the bedroom and outside of the bedroom is hard to forget. Let's just say these two had an instant attraction with each other. Clay though has major issues with people lying and Julia has issues with trust. It's all about the exes giving these two all their issues. When Clay calls Julia to get her to come to New York to spend a weekend with them…their worries of forgetting each other is definitely going to become worst. How could someone spend a whole weekend with Clay and just walk away? (Yup…this gal couldn't)
My favorite things about Night After Night is let's just say the steamy moments between Clay and Julia.. those two…holy crap! Clay is one man who can take control in the bedroom, and he also can relinquish control for just a little bit to a woman…like Julia. He knows how to take the control back when needs be though. (Oh…he definitely can take control back…HOT damn!) He also is very a honest person, during the day and night while in the bedroom. He's one that will tell you what is on his mind no matter what it is. (He's very dirty minded, and he will tell you flat out what he wants to do with you.) He doesn't like people who can't be honest, which I can accept about him. He has his reasons why he despises people lying. In Night After Night, you will find out more about Clay that you definitely didn't know about.
Julia drove me crazy in Night After Night with her secrets. Once Clay announced his main pet peeve to her, I was hoping she would open up, but she didn't. She made it worst. Don't get me wrong, I do adore Julia and how she is with Clay in the bedroom. She's one female who knows how to drive Clay crazy, but she really needs to get over herself and not trusting people. She needs to open up and tell the truth. She definitely was not my favorite in Night After Night, so I'm hoping in After this Night, she will make up it in the next book.
Lauren Blakely gives you more of a plot with Night After Night than the prequel, so be prepared to find out about Clay and Julia in this book. Clay is the one who won me over in this book, but who wouldn't enjoy his kind of character. I look forward to reading the next installment in the Seductive Night series. This is not my first book from Lauren Blakely…so I every book she brings out automatically is on my list to buy. I love her writing style, and how she manages to make me add to my book boyfriend list with her male characters. (It's getting pretty long there, Lauren) =)
There is a cliffhanger in Night After Night, just to forewarn everyone who wants to read it. I give this book 4 full moons and recommend it to 18+ year old readers who enjoy contemporary erotic romance books. Please make sure to read First Night first before diving into Night After Night. Believe me…you need to read Clay and Julia's first sexual encounter.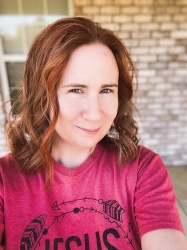 Latest posts by FranJessca
(see all)