Review: 'Savage Vow' by J.L. Beck & S. Rena
December 23, 2022
I received a complimentary copy of the book from the blog tour host in exchange for an honest review. This does not affect my opinion of the book or the content of my review.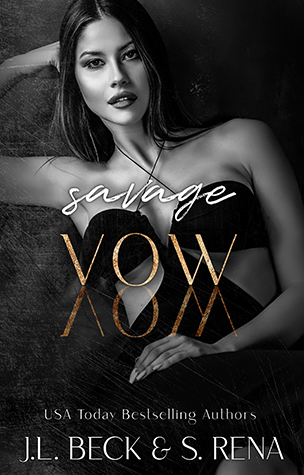 Savage Vow
by
J.L. Beck
,
Sade Rena
Series:
Dark Lies #4
Published by
Bleeding Heart Romance
on December 16, 2022
Genres:
Dark Bully Romance
,
Dark Mafia Romance
,
Dark Romance
Format:
eArc
Goodreads
Purchase at
Amazon

They say the truth will set you free. That's a lie. The truth got me locked in an ivory tower, a victim to my new husbands rage. If I'm going to survive I'm going to have to make Enzo fall back in love with me.
---
Savage Vow is the fourth book in the Dark Lies series by J.L. Beck and S. Rena. If you read Cruel Beast, as I did, you would have been left hanging with a cliffhanger. I wanted to know what would happen next to Alicia after that cruel ending that the authors did to us readers. I knew it would be rough for the poor FMC, especially since she was forced into something at the end of book three. It's bad enough the poor girl was being held captive by the MMC and treated poorly by him the whole time, and now to be forced into marriage. I needed to know if Alicia would get some kind of HEA.
Storyline/My Thoughts: I will say it immediately and probably get hate for it, but I was not too fond of Enzo. The title of book three fits him perfectly since he was a Cruel Beast towards Alicia. I prefer the MMC from books one and two over Enzo any day, and he was stalking the FMC. If you read Books 1 and 2, you'll find out who the MMC/FMC are in those books. I preferred that storyline over Enzo and Alicia's storyline.
My biggest issue was with the MMC and how I did not like him. Yes, I know I mentioned it in the previous paragraph, but he seriously drove me crazy and how he treated the FMC. Enzo will not be a book boyfriend for me, that's for sure. I much preferred the FMC, Alicia, even when she sometimes came off naive. Poor girl and how she ended up with Enzo in the first place. I may have secretly rooted for her to escape his clutches and find herself another man that was more kind toward her. She deserved a HEA.
Now, don't get me wrong, I could understand why Enzo acted the way he did in this book after what happened to his grandfather. He lost the loved one that cared for him the whole time. If you read books 1 and 2, you would have been introduced to Enzo and how his family treated him. He did deserve a HEA, too but maybe not with Alicia. I wanted to throttle Enzo for Alicia in this book so many times, especially when the truth finally came out about who she was; of course, Enzo didn't want to believe her on anything else. Geez!!! You put her in that predicament, you jerk! What would you do if a man in the mafia threatened you repeatedly? You would do the same thing as her. There was also why he kept Alicia around even after that truth came out and why he wanted her. If I were Alicia, I would run from him in a heartbeat.
What did I like in the book? Yes, I liked the FMC over the MMC. It's already been stated, but I also enjoyed how Alicia finally confronted that so-called friend of hers, Elena. Yes, the one that put her in that warehouse and how Alicia ended up with Enzo from the beginning. Alicia got to find out who her friend was to Enzo's enemy, and Enzo may have even redeemed himself with how he handled that friend.
I liked how everything came together in the end and how Enzo stepped up and took over where his grandfather wanted him to. This may not be a favorite book in the series, but I'm glad the characters got a HEA, even though they didn't match well as a couple for me.
I'm glad I found this series because it introduced me to J.L. Beck and S. Rena. I now have to look at the other books they have written and keep an eye out for new releases.
Overall, the book received 3.5 stars from me. I did like some aspects of it. Enzo, though, could kick rocks. Alicia, babe, you deserved better.
Standalone or Part of Series: Part of the Dark Lies series and I recommend reading Book 3 before this one. Book 1 and 2 in the Dark Lie series have different main characters.
Steam/Spice: 🌶 🌶
Genre(s)/Trope(s)/Element(s): Dark Romance. Mafia Romance. Bully Romance. Mistaken Identity. Arranged/Forced Marriage. A-hole/Jerk MMC. FMC held Captive by MMC.
***Spoiler*** I know some readers may want to know this though: Surprise Pregnancy.
HEA: Yes.
Would I recommend this book? Yes. I recommend this to readers who enjoy J.L. Beck and S. Rena's books and if you enjoy Dark Bully Mafia Romance stories, too.

This post contains affiliate links you can use to purchase the book. If you buy the book using that link, I will receive a small commission from the sale. It will help sponsor future giveaways but costs you nothing extra. You can read the full disclosure underneath the Privacy Policy.
---
---
---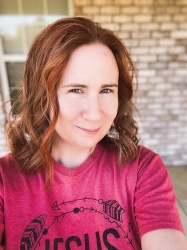 Latest posts by FranJessca
(see all)