Review: 'Scandal Never Sleeps' by Shayla Black & Lexi Blake
January 3, 2016
I received a complimentary copy of the book from the publisher in exchange for an honest review. This does not affect my opinion of the book or the content of my review.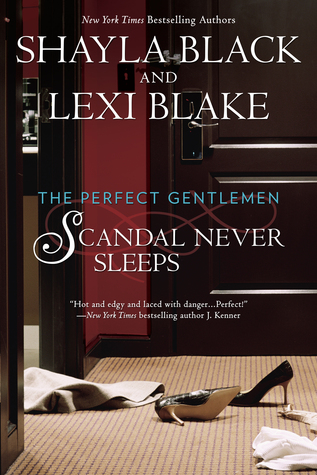 Scandal Never Sleeps
by
Shayla Black
,
Lexi Blake
Series:
The Perfect Gentlemen #1
Published by
Berkley
on August 18th 2015
Goodreads
Purchase at
Amazon
|
Apple

From the New York Times bestselling authors of the Masters of Ménage series . . .
They are the Perfect Gentlemen of Creighton Academy: privileged, wealthy, powerful friends with a wild side. But a deadly scandal is about to tear down their seemingly ideal lives . . .
Maddox Crawford's sudden death sends Gabriel Bond reeling. Not only is he burying his best friend, he's cleaning up Mad's messes, including his troubled company. Grieving and restless, Gabe escapes his worries in the arms of a beautiful stranger. But his mind-blowing one-night stand is about to come back to haunt him . . .
Mad groomed Everly Parker to be a rising star in the executive world. Now that he's gone, she's sure her job will be the next thing she mourns, especially after she ends up accidentally sleeping with her new boss. If only their night together hadn't been so incendiary—or Gabe like a fantasy come true . . .
As Gabe and Everly struggle to control the heated tension between them, they discover evidence that Mad's death was no accident. Now they must bank their smoldering passions to hunt down a murderer—because Mad had secrets that someone was willing to kill for, and Gabe or Everly could be the next target . . .
My Review
Scandal Never Sleeps should have been added to my Top 2015 Favorites, but I finished it right after I created my list of Favorites. So this will be considered #11 on that list since I loved every bit of this book.
I've read at least one book from Shayla Black, but never had a change to read any of Lexi Blake's books. I will need to rectify that this year because this book was hard to put down. Between the suspense of the story and the erotic moments between the two main characters I was on the edge of my seat.
The story starts off in the past between friends who have been inseparable since boarding school. They are known as the Perfect Gentlemen and they definitely are 'perfect'. The first perfect gentleman that gets his story is Bond….Gabriel Bond. Sorry had to it since he has Bond as his last name.  🙂  He definitely is one sexy character that will be hard to forget. He's Perfect Book Boyfriend Material.
Scandal Never Sleeps is going to bring the friends together due a sudden death to one of them. In comes the scandal, not only due to their friend, Maddox Crawford dying, but what scandal maybe happening in Maddox's company. The night of the funeral, Gabriel meets beautiful Everly Parker. One night stand leads to them not knowing they actually are about to get to know each other better due to Maddox Crawford.
My favorite things about Scandal Never Sleeps:
– Suspenseful storyline. The characters have to find out what really happened to Maddox and what was Maddox's secrets.
– The tension. Gabriel and Everly together are tense. They fought their feelings after their one night stand, but there was a reason they fought it.
– The perfect gentlemen. Everyone one of them are interesting and I can't read ALL about them, especially Connor.
– Everly Parker. Her strong determined-will to find out the truth and how she handled Gabriel at times.
– Gabriel Bond. He's sexy, unforgettable, and protective of his family and friends.
One thing that did bother me was between the two main characters and one particular scene, but I won't get into it because I'll give something away. Nope no spoilers. Plus, I have way more favorite things about Scandal Never Sleeps.
I give this book 4.5 stars, and definitely recommend to readers who enjoy their Romantic Suspense with some heat.  Believe me there is a lot of suspense in their story, and lots of romance too. Shayla and Lexi place my favorite elements in a story with a amazing storyline and addicting characters.
I look forward to reading the next Perfect Gentlemen story from these authors.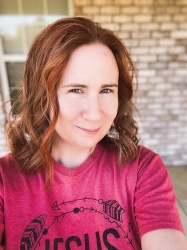 Latest posts by FranJessca
(see all)