Review: Seduction's Kiss by Alyssa Rose Ivy
February 15, 2015
I received a complimentary copy of the book from the author in exchange for an honest review. This does not affect my opinion of the book or the content of my review.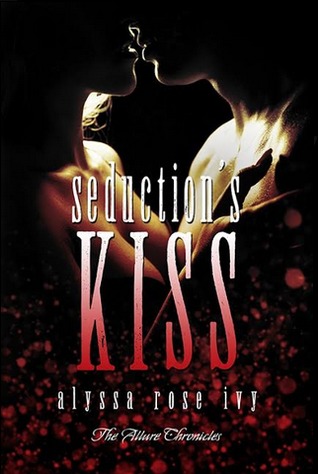 Seduction's Kiss
by
Alyssa Rose Ivy
Series:
The Allure Chronicles #0.5
Published by
Self-Published
on January 29th 2015
Format:
eArc
Goodreads
Purchase at
Amazon
|
Apple

*Prequel novella to Lure (The Allure Chronicles #1)*
Never agree to a road trip to New Orleans with your roommate. At least not when your roommate is dragging you along while she reconnects with an ex-boyfriend. Possible consequences of failing to take my advice:
1) Unknowingly going out with a vampire stripper2) Getting kidnapped by said vampire's nest mates3) Falling head over heels for your winged hero
Believe it or not number 3 is the worst one, especially when no one believes you that he exists.
My Review:
I read the first full book to the Allure Chronicles, Lure before reading Seduction's Kiss, so before I start my review I want to say I highly recommend reading the novella before the first book. One of the reasons why I decided to read Seduction's Kiss after reading Lure was to figure out what happened to the main characters beforehand. Alyssa Rose Ivy touches base in Lure on what happened, but I definitely enjoyed reading the prequel too.
I got to read how Daisy ended up in NOLA in the first place and what kind of dilemma she had got herself in. I got to read her reaction to finding about the paranormal world and also her first reaction to Owen. All I can say is Seduction's Kiss is the perfect prequel to going into Lure. I read it within a hour, so it's a really quick read.  Readers that are anxiously waiting for Lure after reading Seduction's Kiss. I can see why after the ending Alyssa Rose Ivy left in the prequel. Don't worry you'll be able to find out what happens very soon.  =)
Now that I've read Seduction's Kiss, I feel I understand what happened in Lure better. I wish I would've read it first, but after I started Lure I had a hard time putting it down. My husband can vouch how difficult it was (but that is my Lure review).
I won't go into discussing Seduction's Kiss since it's a short novella and don't want to give anything away. Let's just end my review with me giving it 4 stars, and highly recommending it to New Adult Paranormal readers out there. Also, make sure to read my review on Lure.  =)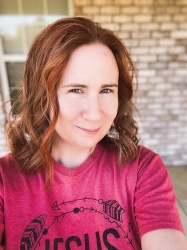 Latest posts by FranJessca
(see all)