Review: 'Sunbeam's Shine' by Emily Bliss
August 25, 2019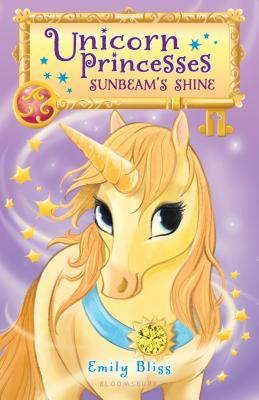 Sunbeam's Shine
by
Emily Bliss
,
Sydney Hanson
Series:
Unicorn Princesses #1
Published by
Bloomsbury USA Childrens
on August 8, 2017
Format:
Paperback
Source:
Purchased
Goodreads
Purchase at
Amazon
|
Apple
|
Kobo

Welcome to an enchanted land ruled by unicorn princesses! Cressida Jenkins, a unicorn-obsessed girl who is sure that unicorns are real, is invited to visit, and readers will be thrilled to journey to the Rainbow Realm along with her! In each story, Cressida is called to help a unicorn princess and her sisters in a magical adventure.
In the first story, a blundering wizard-lizard casts a spell that accidentally robs Princess Sunbeam of her magic yellow sapphire. Without it, she loses her powers--the ability to create light and heat. The only way to reverse the spell is for a human girl who believes in unicorns to find the yellow sapphire and reunite Sunbeam with her gemstone. Sunbeam ventures into the human world and enlists Cressida's help, who is thrilled to visit the Rainbow Realm. But finding Sunbeam's sapphire isn't quite as easy as she thought it would be . . .
My youngest daughter has a fascination with Unicorns, so the Unicorn Princesses series was perfect for her love of them. This is such a magical and adventurous story that my little one didn't want me putting down the book when I read it to her at night. I enjoyed reading it to her too.
The main unicorn character Sunbeam has lost her magical yellow sapphire due to the blundering lizard-wizard casting a spell and now she has to find it. She enlists a unicorn loving human girl who she can't believe sees her one day. Cressida Jenkins is one little girl who is obsessed with unicorns and believes they are actually real. (Cressida reminds of my little girl who believes unicorns are real too.) When she comes across Sunbeam, she's all for helping her find Sunbeam's yellow sapphire. It won't be easy to find the sapphire, but when the do find it, it's in a very strange area.
 The adventure in this story kept my 7-year-old intrigued, so we will continue reading the rest of the series. If you have a little one that loves unicorns, adventures, and mystery than this book is for them.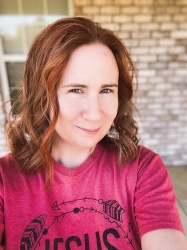 Latest posts by FranJessca
(see all)