Review: 'Sunkissed Days' by Samantha Chase + Excerpt
March 1, 2019
I received a complimentary copy of the book from the blog tour host in exchange for an honest review. This does not affect my opinion of the book or the content of my review.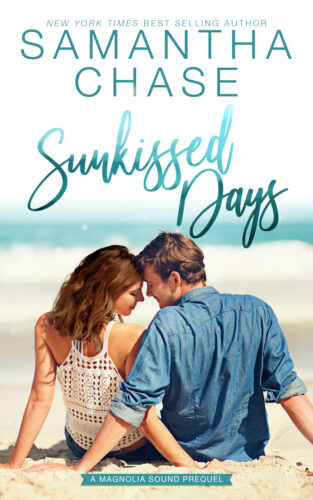 Sunkissed Days
by
Samantha Chase
Series:
Magnolia Sound #0.5
Published by
Chasing Romance Inc.
on February 26, 2019
Genres:
Contemporary Romance
Format:
eArc
Goodreads
Purchase at
Amazon
|
Barnes & Noble
|
Google Play
|
Kobo

Mallory Westbrook is ready to make her move on Jake Summerford, the boy – now man – she's been crushing on for years. Coming back to Magnolia Sound to celebrate her great-grandfather's birthday provides the perfect opportunity to show Jake that she's no longer a child.
The last thing Jake expected to do at his mentor's birthday party was to find himself kissing Mallory under the moonlight. Though he's known her for years, the thought of kissing her never crossed his mind. But the shy tomboy he once knew is gone, and in her place is a woman he can't resist.
They have one summer before they go their separate ways. Insecurity wars with the possibility of a future together, but it could all come to an end before it even has a chance to start.
My Review

Sunkissed Days is a prequel to Samantha Chase's Magnolia Sound series. Readers could read the first book Remind Me, which releases March 12th without reading the prequel. Although, I would recommend reading the prequel. Otherwise, you will miss out how Mallory Westbrook and Jake Summerford ended up together over the summer in Magnolia Sound.
Mallory has had a crush on Jake for several years now. Unfortunately, Jake has only seen her a little kid. Her twin brother Sam had the good looks and genes it seemed until she decided to make a change when she came to visit Magnolia Sound during the summer from college. She ends up seeing Jake, and that is when Jake realizes that Mallory has grown up. He's bothered though still by the age gap between the two. (A little rant right now, which is one of the big issues with the story for me. A 4 year age gap is not a big deal for people in their 20s/30s, etc. This means if Jake is 24, then Mallory is 20. There are times that a female is mature for her age. I hate when age gap issues are in stories. Yes, the male character got over it, but still. Grrrr!)
Okay, now that I got that rant out in the air. I did enjoy the fact that the characters did get together in the story. I also love the scene with how Mallory stepped up in the story before the characters got together. She surprised Jake several times because she took charge.
I enjoyed the secondary characters too that were introduced in the story and hope that some get their books too. I enjoyed the Great Grandfather in the prequel and his personality.
This is a prequel, so I won't go into any further details since I don't want to spoil anything. Just know that Mallory and Jake's story is not over. The first full-length book releases March 12th, and I'm looking forward to finding out if Mallory and Jake's summer fling ended up with something more later on.
---
Story Rating: 4 stars
Steaminess Rating: 3 stars
Standalone or part of series: Prequel story of Jake/Mallory and Remind Me is the first full-length novel of the two characters. I recommend it to get to know some other characters introduced too for the Magnolia Sound series. I loved the Great Grandfather.
Do I recommend this book?  Yes.
Will I read other books from the author? Yes.
Tropes/Elements: Twin Brother's Best Friend's Romance; Unrequited Love Story until the characters one of the characters realized they do have feelings (Family Friends to Lovers…eventually); Age gap between the characters by 4 years.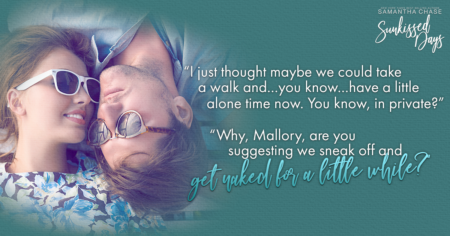 His first thought was finally.
But his second thought was this is so wrong.
Nudging that second thought aside, Jake Summerford put all of his focus into the responsive girl in his arms and dove in for another taste. For years he had denied that there was any attraction between himself and Mallory Westbrook.
She'd always been cute, always been sweet. But because of their age difference he'd never allowed himself to think of her as any more than a kid.
Well…she certainly wasn't a kid anymore and he was fairly sure he was allowed to think a lot of different things about her.
Like how soft her skin was.
How full and wet her lips were.
How her family trusted him and treated him like one of their own.
Yeah, this was so wrong.
And still he couldn't find the strength to care – not as Mallory pressed even closer and made the neediest little sound. He found his own arms banding tighter around her as he tried to think of the best place to move them for a little more privacy. Not too far away there was a party in full-swing for Ezekiel's ninetieth birthday. There was a houseful of people, music was playing and really, it was where he and Mallory should be right now. How the hell had they gotten out here?
Oh, right. Mallory had given him a shy-yet-flirty smile and asked if he could help her move a painting from the boathouse, and like an idiot, he'd said yes.
And now look where they were.
Then a thought hit him – the boathouse! They hadn't even made it all the way down to the pier before she had shocked him with this kiss. If he could maneuver them the rest of the way across the yard, they'd be completely out of view once they were inside the boathouse!
Carefully, slowly, Jake began to walk them further down the lawn toward the pier without breaking the kiss. The urge to swing Mallory up into his arms was strong, but right now he couldn't think straight.
What the hell was happening to him?
He wasn't a kid, for crying out loud! He was a man! A man who'd kissed more than his share of women. Women who…
And that's when it hit him.
The enormity of what was happening here finally broke through and as much as he wanted to keep on kissing Mallory, he couldn't.
Jake broke the kiss and took a step back. His breath was ragged and once his eyes focused on her and he saw how sexy she looked in the moonlight, he almost dove back in to start all over again.
"Why did you stop?" she asked breathlessly.
He swallowed hard as he tried to remember exactly why he stopped. In the moment, he knew it was the right thing to do. But now? Not so much.
How could he possibly explain to her how this wasn't right when all he wanted to do was pull her back into his arms?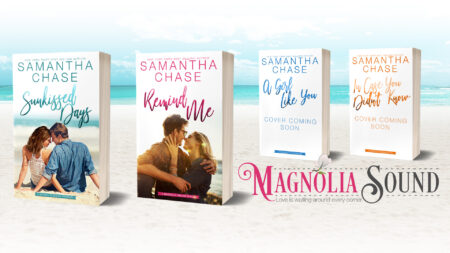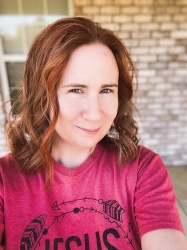 Latest posts by FranJessca
(see all)