Review: 'Tempted' by P.C. Cast and Kristin Cast
May 10, 2021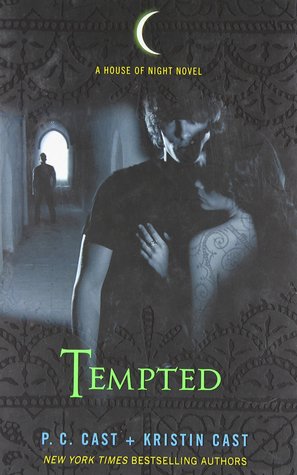 Tempted
by
P.C. Cast
,
Kristin Cast
Series:
House of Night #6
Published by
Griffin
on October 27, 2009
Genres:
Young Adult Fantasy
Format:
Hardcover
Source:
Purchased
Goodreads
Purchase at
Amazon
|
Barnes & Noble
|
Kobo

So...you'd think after banishing an immortal being and a fallen High Priestess, saving Stark's life, biting Heath, getting a headache from Erik, and almost dying, Zoey Redbird would catch a break. Sadly, a break is not in the House of Night school forecast for the High Priestess in training and her gang. Juggling three guys is anything but a stress reliever, especially when one of them is a sexy Warrior who is so into protecting Zoey that he can sense her emotions. Speaking of stress, the dark force lurking in the tunnels under the Tulsa Depot is spreading, and Zoey is beginning to believe Stevie Rae could be responsible for a lot more than a group of misfit red fledglings. Aphrodite's visions warn Zoey to stay away from Kalona and his dark allure, but they also show that it is Zoey who has the power to stop the evil immortal. Soon it becomes obvious that Zoey has no choice: if she doesn't go to Kalona he will exact a fiery vengeance on those closest to her. Will Zoey have the courage to chance losing her life, her heart, and her soul? Find out in the next spectacular installment in the House of Night Series, Tempted.
---
This would be my second time reading Tempted, the sixth book in the House of Night series by P.C. Cast and Kristin Cast. I'm slowly but surely reading through the House of Night series. I read the first 7-8 books but never finished the series. 2021 is all about finishing series I never finished reading.
Storyline/My Thoughts: Tempted picks up where Hunted left off, and Zoey and her team have banished Neferet and Kalona, but they know the fight is not over. Kalona is still stalking Zoey in her dreams and waking thoughts due to her being a reincarnation of A-ya. The only way to keep him away is to have another male next to her when sleeping. Zoey and her team have to go back to the House of Night since that is their home. They realize it will not be the same. Stark is injured from the fight with Neferet and Kalona, so he has to heal before moving him. Stevie Rae is keeping secrets from Zoey, and Zoey knows it. You would think Zoey and her team would have a normal fledging/vampire life without dealing with Neferet and Kalona. Unfortunately, it's going to get worst for them instead of better.
Here are some things I liked about this book:
Zoey finally dumps Erik because he's very possessive of her. He has been getting on my nerves since the 2nd or 3rd book.
I love getting Stark's and Stevie Rae's POVs in this book and not just Zoey's POV. Stark is all about being Zoey's Warrior, so he will do anything to protect her. Stevie Rae's POV shows what she is up to, and it's not only one secret she's keeping from Zoey. There's also another POV, but readers will find out about it when reading it.
The ending. It is a cliffhanger. It's going to break Zoey, though, and poor Stark. P.C. Cast and Kristin Cast always leave with a good cliffhanger. This one, though, will be a tearjerker.
The things I didn't I like about this book:
Zoey was driving me crazy in this book at times. She needs to realize her friends are watching out for her, and when they are questioning her about Kalona, they know he's a bad guy, but she's not sure anymore.
In this book, the constant love triangle between Zoey, Erik, and Heath, and now Stark is repetitive. Although previously mentioned, Zoey does finally dump Erik. I wish she would focus more on what is going on and stop Kalona and Neferet instead of boys.
Stevie Rae is keeping secrets. Let's say she's going to hopefully learn her lesson soon after what happened almost at the end of this book.
Overall, this book was okay. It didn't have many action-packed scenes in it like previous books. I give it 3.5-stars. I initially gave the book a higher rating in 2009, but now in my thirties, I realize some aspects of the story drove me crazy this time. I do like the trope of love triangles sometimes, but you would think Zoey would know she has a mission other than boys after a while.
Standalone or Part of Series: It's part of the House of Night series. I recommend reading in order.
Cliffhanger: Yes.
Would I recommend this book? Yes. If you have read the previous books in the series and are a Young Adult Fantasy/Paranormal fan. Forewarning, this book/series was written in the late 2000s, early 2010s to have what teenagers were into and talked like during then. This series may not be for everyone, but one of many reasons I read it when it was released was due to vampires being in it, and it was different from other series out there.

This post contains affiliate links you can use to purchase the book. If you buy the book using that link, I will receive a small commission from the sale. It will help sponsor future giveaways but costs you nothing extra. You can read the full disclosure underneath the Privacy Policy.
---
---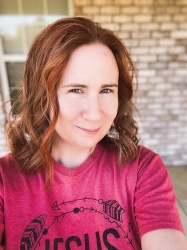 Latest posts by FranJessca
(see all)