Review: 'The New Girl' by R.L. Stine
July 7, 2021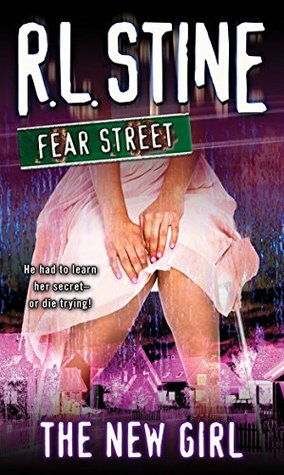 The New Girl
by
R.L. Stine
Series:
Fear Street #1
Published by
Simon Pulse
on August 1, 2006
Format:
Paperback
Source:
Purchased
Goodreads
Purchase at
Amazon
|
Barnes & Noble
|
Kobo

The new girl is as pale as a ghost, blond, and eerily beautiful -- and she seems to need him as much as he wants her. Cory Brooks hungers for Anna Corwin's kisses, drowns in her light blue eyes. He can't get her out of his mind. He has been losing sleep, ditching his friends...and everyone has noticed.
Then as suddenly as she came to Shadyside High, Anna disappears. To find a cure for his obsession, Cory must go to Anna's house on Fear Street -- no matter what the consequences.
Anna may be the love of his life ... but finding out her secret might mean his death.
---
Back in the early nineties, I became obsessed with the Fear Street series by R.L. Stine. I remember walking into my first Scholastic Book Fair all by myself and seeing R.L. Stine on the shelves. I had to buy them. I slowly but surely worked through them whenever I had a chance. My parents called me a book nerd, and they would have to take R.L. Stine's books away from me because I took them everywhere with me. I couldn't stop reading them.
Now, in my late thirties, I decided to reread them, especially after realizing they were finally being adapted into a three-part movie series thanks to Netflix. Yes, friggin' finally!
The New Girl is the first book in the Fear Street series. It includes a high school boy named Cory Brooks, who falls hard for the new girl at Shadyside High. She's beautiful, and he is determined to get to know her. Unfortunately, she keeps disappearing. When he finds out where she's from, he goes to where she lives on Fear Street. Fear Street, though, is known to be cursed, but he doesn't care. He'll risk it to know her. Although, he may end up losing his life if he isn't careful. His friends even find his weird obsession with the new girl dangerous.
I enjoyed the first book of the series since it's only the beginning of what is to come in the series. R.L. Stine always managed to keep me guessing on what is going on and if the new girl was a ghost or not. Although, Cory Brooks drove me crazy with his obsession. He needed someone to knock some sense into him. I did like how the book ended. (not spoiling for anyone who hasn't read this book/series yet) I love how R.L. Stine includes mystery, suspense, some horror, and paranormal elements in his book. This was why he will always be the author who obsessed with reading when I was a kid. Maybe soon, my daughters will read these books and become obsessed too.
I give this book four stars and look forward to reading the next book in the series. I recommend this book/series to YA Horror and Middle-Grade Horror readers.

This post contains affiliate links you can use to purchase the book. If you buy the book using that link, I will receive a small commission from the sale. It will help sponsor future giveaways but costs you nothing extra. You can read the full disclosure underneath the Privacy Policy.
---
---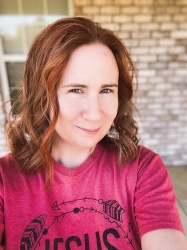 Latest posts by FranJessca
(see all)