Review: 'The Priest and the Peaches' by Larry Peterson
March 1, 2012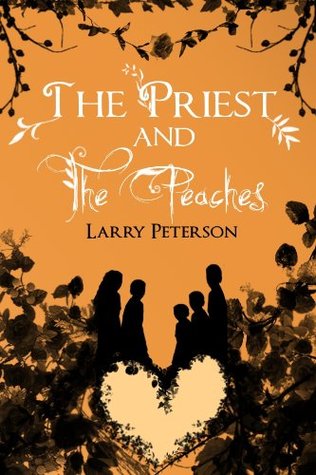 The Priest and the Peaches
by
Larry Peterson
Published by
Tribute Books
on December 20, 2011
Genres:
Historical Fiction
Format:
eBook
Goodreads
Purchase at
Amazon
|
Apple

Take a seven day journey with the five, newly orphaned Peach kids, as they begin their struggle to remain a family while planning their dad's funeral.
They find an ally in the local parish priest, Father Tim Sullivan, who tries his best to guide them through the strange, unchartered and turbulent waters of "grown-up world." A story that is sad, funny, and inspiring as it shows how the power of family love and faith can overcome seemingly insurmountable obstacles.
My Review
I have never read a book that inspired me.  A book that made me smile laugh cry and be mad — a book that teaches you life lessons, instead of what television creates today to be okay…teen pregnancy, bullying, etc.  This book takes you into a World, when Teens have to become adults and children have to grow up way too quickly after they lose a parent or even both their parents.  What society also thinks about them.  How could children take care of children?  Their nothing, but bad children, etc. At least that's what people assumed.
This book proves people wrong.  It also shows you can't judge anybody by who they are and what they are. Anyone is dealing with a struggle harder than yours, and this book digs deeper into that saying.
5 Kids…who are newly orphaned.  Known as Yimey's Kids or the Peach kids.  They just recently lost their father, and now they have to find a way to survive without them.  It's bad enough; they had lost their Mother also.  Through so many challenges and obstacles, they conquer it all, with the help of friends and family they never knew they had and the support of one another. With one saying…"L-Y-N" Which you will learn a lot about in this book.  I didn't know what it meant until mid-way into the book, and once I found out what it meant, I understood so much more.
I have a quote or saying that hangs on my Wall at home that could go with the ending of this book so well, "Faith does not believe God Can, it knows that God Will."
Larry Peterson has a different writing style that I'm not used to reading.  I'm the usual Paranormal Romance Addict who thrives on the Paranormality and of course the Hot Steamy Romance Scenes…but this book took me out of my fantasy world for a while and made me realize, I need to pick up more books like Larry Peterson's.  A book that really can teach you something in the end, even if it's fiction.  He made me fall in with the characters.  He made me realize how much I wanted to jump into the book and help them out.
It may have taken me a little longer than usual to read this book, but that's because I was slowly reading it to savor every moment of learning about the Peaches Kids.
I recommend this book to anyone who has ever thought their life was difficult or struggling at times.  This book will put in perspective how life can be unmanageable in times, but in the end, anything is manageable as long as you believe.
You'll also learn a lot from this book about not judging someone by their character or even appearance.
This is a definite must-read even to those readers out there who think this book is not for them.  I challenged myself to read outside of my "Normal" Genre…and now I can't wait to dig deeper into this kind of Genre again and also read even more books from Larry Peterson.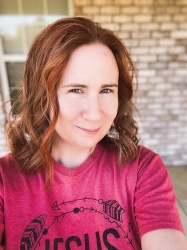 Latest posts by FranJessca
(see all)