Review: 'The Rebel Princess' by Anne M. Strick
October 2, 2012
I received a complimentary copy of the book from the author in exchange for an honest review. This does not affect my opinion of the book or the content of my review.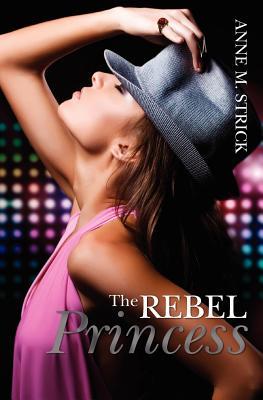 The Rebel Princess
by
Anne M. Strick
Published by
Createspace Independent Publishing Platform
on September 14th 2010
Genres:
Contemporary Romance
Format:
eArc
Goodreads
Purchase at
Amazon
|
Apple

An insider's first-ever behind-the-scenes scoop on how movies are REALLY made: gritty, grinding, tunnel-vision labor, back-stage intrigue, explosive dramas, parties, and relationships that last a night or a lifetime.Larger-than-life characters who live life with fervor, while contending with their own inner demons and one another, all in the pressure cooker of a location shoot in the exotic world of Mexico. This romp of a story follows the making of a movie from pre-production through wrap. A hotly passionate love story and a murder elevate the stakes.
My Review
"The Rebel Princess" was a delightful book.  It gave me the inside scoop of the movie industry, and I have to say, movie producers, directors, and screenwriters, never have it easy it seems. Things happen during the movie that can be expected and of course unexpected. For instance, bring on the possibility of murder, affairs, and assaults.  Believe me a day on the set of a movie is never going to be easy, especially, when Davena is trying to prove her way in the world and how she can do everything without her father, Rafe.  People have known her as the Rebel Princess and she' trying to get people to take her seriously.
Unfortunately, life happens and she has three significant problems occurring at the same time.  She's juggling making a movie, having the cops at her door thanks to her lover being charged with killing his ex-wife, and her past lover coming to help out with the writing on a movie, and she can't help but have feelings for him still. It's never a dull day on the set of Davena's film.
At least that is what she's thinking. Plus let's not forget other characters having issues as well.  One including Davena's little sister trying to remember her ex-boyfriend who broke her heart and another being the death of their brother coming up again and secrets will be revealed they never knew about in life.
I did enjoy reading "The Rebel Princess."  It was different than any other romance story out there.  Anne M. Strick puts the readers on the set of a movie and what could happen when making the film. A lot was going on in this book.  There were times; I had to re-read some parts because I was lost on what just happened because it flowed into something else when I was trying to understand another part of the story. Other than that, it was fascinating to learn the movie industry a bit and what goes on.  I am glad I never wanted to work in the movie industry.  Too much stuff happens that of course, they have to keep hidden from the public eye. I felt terrible for Davena and how she was trying everything to change.  The ending was the best part of the story because she finally gave in to her instincts and found out who she truly loved in the end. I noticed she learned a lot while making the movie that helped her grow as a character. The one character that irritated me was Davena's father. Her father, Rafe, was a jerk to her at first, until he realized what he needed to do to save her and the rest of the family of a particular dilemma.
I recommend this book to readers who love romance and also want to find out what happens behind the scenes of a movie.  You'll never expect certain things to happen while making a film…at least I never expected it.

*Disclosure of Material Connection: I am a member of Reading Addiction Blog Tours and a copy of this book was provided to me by the author. Although payment may have been received by Reading Addiction Blog Tours, no payment was received by me in exchange for this review. There was no obligation to write a positive review. All opinions expressed are entirely my own and may not necessarily agree with those of the author, publisher, publicist, or readers of this review. This disclosure is in accordance with the Federal Trade Commission's 16 CFR, Part 255, Guides Concerning Use of Endorsements and Testimonials in Advertising*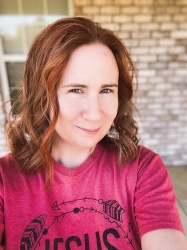 Latest posts by FranJessca
(see all)