Review: 'The Stand-In Boyfriend' by Emma Doherty (Blog Tour+ #Giveaway)
I received a complimentary copy of the book from the Blog Tour Host in exchange for an honest review. This does not affect my opinion of the book or the content of my review.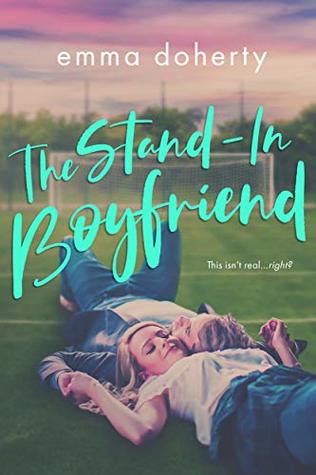 The Stand-In Boyfriend
by
Emma Doherty
Published by
Self-Published
on March 12, 2019
Pages:
260
Format:
eArc
Source:
Blog Tour Host
Amazon Kindle
Goodreads

Livy Chapman is in love with Jessie Stephenson. It's that simple. She has been for years but he only see's her as his best friend. His best friend who copies her homework, relies on her to bail him out of trouble and who he hooks up with other girls in front of.

Enough is enough and when Chase Mitchell, star of the soccer team, and all round Mr. Popular steps in and convinces her that they can do each other a favour by pretending to date, Livy is just crazy enough over Jessie to agree to it.

I mean, Chase is just her stand-in boyfriend. Nothing could go wrong. Right?
My Review
What drew me to read The Stand-In Boyfriend was the title first and, then reading the synopsis of the book. I always love a YA Contemporary that focuses on a best friend romance, where one of the best friends has a crush on her/his best friend, but of course the other has no clue. In this case, though a very sexy soccer hottie Chase Mitchell steps in and convinces Liv Chapman that can do her a huge favor, if she can do him huge favor. What if they pretend to date to make her best friend finally notice her? She's hesitant at first because Chase is one popular guy who can have any girl and he chooses her to have a pretend relationship with to make her best friend jealous. Although, the pretend relationship may end up backfiring on her in the meantime. Is it fake or is it real?
Okay, I don't want to give anything away in this book because this book is a very dramatic normal feeling high school book. Here it is Liv Chapman has had her two best friends for years now – Sophie and Jessie. Jessie is the one who she has had a crush on for years, but he has had relationships, instead of noticing her crush for him. He is a jerk to her. I didn't like his character very much in the book and wanted to slap him silly. No best friend should treat his best friend like a jerk, especially if she's helping you with your homework. The minute the sexy soccer star Chase comes up to her and proposes the fake relationship and they start hanging out is when Jessie even acts even more of a jerk. Oh, I loved Chase in this book. He is such a sweetheart. I loved him, but I already said that in the previous sentence, but you are getting it again. He's been deemed a book boyfriend in my eyes. (Deem me a cougar, I don't care. He's so sweet! The ending and secrets that come out. I loved it all!)
I did find Liv to be annoying in the book because she was so obsessed with her crush with Jessie that she was clueless with certain other things going on around her. I wanted to go through the book and scream at her a couple of times. I did relate to her though when it came to her anxiety. Even at my age I still deal with it, and I'm so glad she had Chase to help her during her episodes. If only everyone had someone like Chase to help with those episodes. I have my husband and my two daughters to help me today and even my 80 lb Italian Mastiff, but as a teenager, it's tough to have an anxiety attack in front of your peers.
I loved how the author touched on specific topics of what high schoolers go through in this book. I'll be picking up the next book in the series and checking out other books from this author. If you are a fan of YA Contemporary, I would recommend this book. There is no steam in this book, so please don't pick it up if you are looking for steaminess.
Every once in a while I love to go back to my reading roots and pick up a YA Contemporary, which is why I enjoyed this book. 🙂
---
Story Rating: 4 stars
Standalone or part of series: Part of series, but can be read of standalone.
Do I recommend this book? Yes, especially if you love to read YA Contemporary. YA Contemporary was the original genre that got me reading back in the day, so I always like to go back to it every once it a while.
Will I read other books from the author? Yes.
Tropes/Elements: Fake Relationship; Unrequited Love (Best Friend has a crush on her Best Friend, but he's always dating someone else)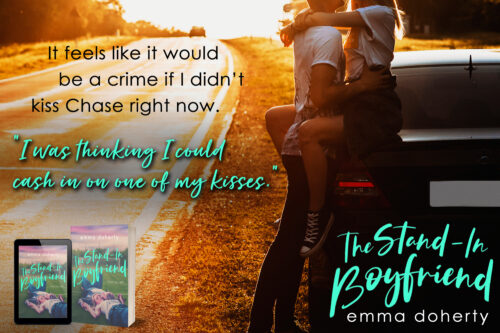 a Rafflecopter giveaway

I guess I should type a bio here. I'm FranJessca or Fran for short. I'm the owner of Book Lovin' Mamas and main Reviewer. I've been reviewing books since I got out of the Navy in 2011. Now 8 years later, I'm still reviewing, but this time with my youngest sidekick.
When I'm not reading and reviewing, you can find me at my day job during the week and on the weekend taking care of our little farm.

Latest posts by FranJessca (see all)