Review: 'Ties to the Blood Moon' by Robin P. Waldrop
February 1, 2012
I received a complimentary copy of the book from the author in exchange for an honest review. This does not affect my opinion of the book or the content of my review.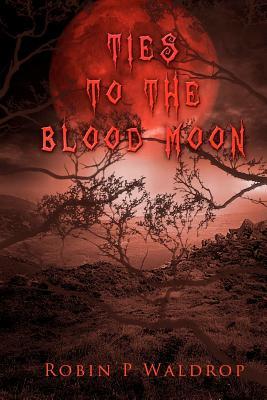 Ties to the Blood Moon
by
Robin P. Waldrop
Series:
Blood Moon #1
Published by
Createspace
on January 31st 2012
Genres:
Young Adult Paranormal
Format:
eArc
Goodreads
Purchase at
Amazon
|
Apple

Myths. Legends. fairytales. For most people they are stories, but for one girl they are her history. Genevieve finds herself in a world she never knew existed. And she's not sure if she wants to be a part of it.
My Review
I always love reading books from new authors that I haven't tried out yet.  I came across Robin P. Waldrop at Goodreads.com…which is my fave site to be on right now.  Once I read the description of "Ties of the Blood Moon," I knew I had to see what it was all about.
First off, this is the first book I've read that has its location in Alaska.  Usually, when you read about Vampires, it's in Louisiana or another southern state (except for Twilight of course).  Werewolves are generally in northern Washington, Colorado, etc.  It's time for a book to have most of its action in Alaska.  One state I would love to visit.
Robin P. Waldrop takes you into a different world of Werewolves and Vampires.  They work together.  Well kind of.  The werewolves have been waiting for their princess to come back and take the throne.  ***That's a storyline never used before and I enjoyed it***.
She throws in twists and turns you weren't expecting like the ending — Robin that was not planned.  I kept thinking about other things, but you threw me off.  Sorry, everyone, I'm not spoiling anything about this book.  If you want to find out what Robin does, you need to read it for yourself.  I hate giving out spoilers.
Now for one of the things that I wasn't fond of…in the beginning it just dragged on, with a love development story between the characters.  It did remind me a little bit about Twilight in the beginning, but after a while, it took it a different turn which made me like it again.  Sometimes, having too much of a development of romance in the characters and not enough action, makes me want to put down a book and stop reading it.  I can't stand heroines who also complain and whine.  Genevieve did irritate me in parts of the books, but that's because she's a teenager.  I remember being a teenager, but I'm glad I didn't act like her in certain parts of the book when she gave her Aunt a hard time.
I will say this, Robin, definitely had me loving the characters, Joseph and Luna in the book.  I especially loved Joseph. There is just something about him; I like better than William. Luna, of course, is a fantastic friend to Genevieve and I loved how Robin writes about the friendship between Luna and Genevieve.  You don't usually see that in books.  You often just read about the romance, not friendship.
I recommend this to anyone who loves a different twist to the vampire/werewolf stories and who also loves twists and turns.  You'll get a few "What the heck" and "No way" in this book.
Thank you, Robin, for giving me a chance to read/review your book.  I look forward to reading more about these characters and find out what their next adventure is.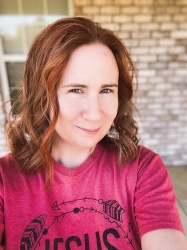 Latest posts by FranJessca
(see all)