Review: 'Tithe' by Holly Black
June 26, 2019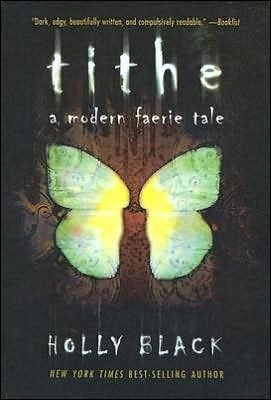 Tithe
by
Holly Black
Series:
Modern Faerie Tales #1
Published by
Simon Pulse
on October 1, 2002
Genres:
Young Adult Fantasy
Format:
Paperback
Source:
Purchased
Goodreads
Purchase at
Amazon
|
Apple
|
Google Play
|
Kobo

Welcome to the realm of very scary faeries!
Sixteen-year-old Kaye is a modern nomad. Fierce and independent, she travels from city to city with her mother's rock band until an ominous attack forces Kaye back to her childhood home. There, amid the industrial, blue-collar New Jersey backdrop, Kaye soon finds herself an unwilling pawn in an ancient power struggle between two rival faerie kingdoms - a struggle that could very well mean her death.
I read Tithe by Holly Black randomly after I saw that there was going to be a read-a-thon (#Faireathon) of Holly's fairy books. I've meant to read a book by Holly Black since Cruel Prince was released but never made time for it. Now I can catch up until her next books releases.
Overall, this book was interesting to read, and I look forward to reading the next Modern Fairie Tale book next month during the read-a-thon. This book wasn't my favorite book, but it had an interesting storyline to it with the main character Kaye finding out who she truly is in this book. Although, this book is written during the earlier 2000s. There were times I was going to put this book down and not finish it on how certain characters were portrayed in it. I had to remind myself it's a fictional book and is not the real world. I did enjoy the male lead in this book Roiben even though he is a dark character at first. Kaye though was a troubled character who I didn't like a couple of times in the story. She was selfish at times. Her mother is focused on herself in the story, and she doesn't care what her daughter Kaye does with her life. Her grandmother tries to be strict with her, but Kaye is a teenager that likes to talk back and not listen to her elders.
The character Kaye has seen the fairy world for a while, especially when she's back in town with her grandmother, while her mother gets back on her feet. No one believes Kaye at first until they end up in the crossfires with the fairy world. Kaye's friends in the fairy world mentioned the Tithe that the Unseelie court is looking at doing to have the other faires work with them. Kaye is going to end up being apart of the Tithe, even though she's not really what they are looking for since she has a secret. The Seelie court and Unseelie court are not what they seem, and the main squeeze Roiben is what kept me reading the story. He's one of the knights for the Unseelie Court, and he is a force to reckon with in the story. I adored his character and looked forward to reading more about him in the third book of the Modern Fairie Tales.
I did enjoy where the story was going in Tithe. The Tithe is explained in detail in the book. Some serious issues arise in the book that I won't go into detail for my review. I don't want to spoil it for anyone that hasn't read the book. If you are a fan of Holly Black, then I recommend this book. Please bear in mind this book was written earlier in the 2000s though.
---
Story Rating: 3.5 stars.
Standalone or part of series: Standalone.
Do I recommend this book? Yes.
Will I read other books from the author? Yes.
Tropes/Elements: Fairies; Magic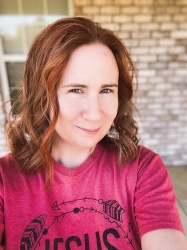 Latest posts by FranJessca
(see all)