Review: 'Touch Me' by Callie Croix
February 4, 2012
I received a complimentary copy of the book from Netgalley in exchange for an honest review. This does not affect my opinion of the book or the content of my review.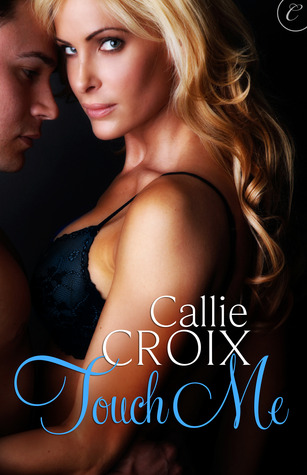 Touch Me
by
Callie Croix
Published by
Carina Press
on January 2nd 2012
Format:
eArc
Source:
Netgalley
Goodreads
Purchase at
Amazon
|
Apple

Arriving home on leave from his tour of duty, Army Captain Alex Montoya knows there's a beautiful woman waiting for him-his best friend's sister. She's always been off limits...until now. He fully intends to move them out of being "just friends" and encourage her to release the sexual needs he senses she's buried deep.
Tianna McIntyre is starting over after her marriage ended. Her ex-husband weakened her self-esteem and caused her to deny her true sexual desires. But being around Alex brings all her dormant fantasies to the surface, and now Tianna feels the stirrings of her secret, submissive wishes.
Determined to help repair the damage Tianna's ex did to her self-worth, Alex will use whatever means necessary to convince her they're meant for each other, including tying her down to make sure he has her full attention while he takes her to the heights of pleasure she's always dreamed of...
My Review :
I love reading books that have some happy endings to them and also has a lesson learned to it. The character Tia is going through a divorce with her husband, David (who by the way I want to go into the book and punch him) What a friggin' jerk. I can't stand a man that belittles a woman's self-esteem. Tia wants a fresh start to a new life, and she wants to forget her ex-husband (but he makes it difficult for her). She has been living at Alex's house while he was on tour of duty. He is sent home after being injured. He wants to do everything in his power to make Tia realize how much he cares about her. He wants to help her through her ordeals. Alex is a REAL Man in my eyes.
I love how the Author goes back and forth into Tia and Alex's heads. We found out exactly what Alex and Tia wants. Alex brings out Tia's fantasies of being submissive. Something her ex never understood or even liked. Once Tia realizes what Alex's intentions are with her, she finally realizes there are Men out there that care about a Woman's feelings. The best part was the ending of the book, where she gets over her fears with her Ex and moves on finally. It took a while for it to lead up to that, and sometimes I was a little upset with Tia's character. She wanted to push even Alex out of her life to save him from the drama. How come she didn't realize in the beginning this Man loved her; I didn't get it. He even tried to tell her in the beginning, but she was clueless.
I recommend this read for anyone who loves a happy ending and wants to learn what some Women go through. Alex caters to Tia's feelings and loves her for what she fantasizes. Some Men don't understand that. Sometimes you have to let the Woman decide what she wants…believe me; not all Women like to be the dominated kind they prefer to be submissive.
I look forward to reading more books from Callie Croix soon. I also thoroughly enjoyed this book because it takes you into a world of actual circumstances that could happen when someone returns from War and such.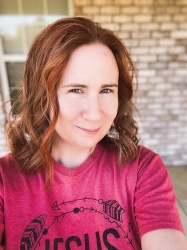 Latest posts by FranJessca
(see all)