Review: 'Untamed' by P.C. Cast and Kristin Cast
January 24, 2021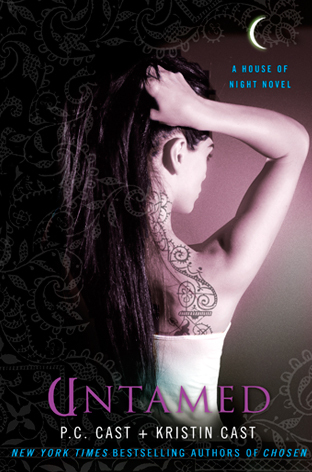 Untamed
by
P.C. Cast
,
Kristin Cast
Series:
House of Night #4
Published by
St. Martin's Griffin
on September 23, 2008
Genres:
Young Adult Fantasy
Format:
Paperback
Source:
Purchased
Goodreads
Purchase at
Amazon
|
Apple
|
Google Play
|
Kobo

Life sucks when your friends are pissed at you. Just ask Zoey Redbird – she's become an expert on suckiness. In one week she has gone from having three boyfriends to having none, and from having a close group of friends who trusted and supported her, to being an outcast. Speaking of friends, the only two Zoey has left are undead and unMarked. And Neferet has declared war on humans, which Zoey knows in her heart is wrong. But will anyone listen to her? Zoey's adventures at vampyre finishing school take a wild and dangerous turn as loyalties are tested, shocking true intentions come to light, and an ancient evil is awakened in PC and Kristin Cast's spellbinding fourth House of Night novel. (Recommended for readers age 13 and older)
---
Untamed is the fourth book to the House of Night series by P.C. Cast and Kristin Cast. If you hadn't read the first three books, then I would recommend reading them in order. This book picks up where Chosen ended.
My Thoughts: Zoey is dealing with what happened in the last book. If you were frustrated with Zoey in the previous book, don't worry. It will get a little better. Her friends, though, are ignoring her because they didn't like how she couldn't trust them. She no longer has any boyfriends, which is a perfect thing for her. She doesn't need any boys at the moment. She's not the only one dealing with what happened in Chosen, too. Both Aphrodite and Stevie Rae have changed in different ways. Both of these characters are growing on me. I love how Aphrodite is there for Zoey and how she's become a good friend to her. I also love Stevie Rae because she's evolved into something else entirely. She's adapting to the changes.
Of course, there is drama in this book with not only the friends but with Erik and Neferet, too. Erik is a full vampire, now and he is a teacher at the House of Night. There's going to be awkwardness with Zoey and Erik now. Don't even get me started with the craziness of Neferet. I did like her first, no longer. She is one wicked villain. Zoey will not only have to deal with Neferet but something or someone else that is awakening. It's not going to be easy for Zoey and friends. I thought last book's cliffhanger was tough, but this one was a big one that left me aching for more.
Standalone or Part of Series: Part of Series.
Cliffhanger: Yes, big time on this one!
Would I recommend this book? Yes. If you are a fan of P.C. and Kristin Cast's books and enjoy Young Adult Fantasy, you'll enjoy this book/series. If you are a reader like me in her thirties, then you may get annoyed by Zoey. Zoey needs to listen to grandmother and Goddess Nyx more. Hopefully, she'll lean more on her friends even more in the next book. I'll need to take a break from catching up on this series to tackle some other books, but I'll be back.

This post contains affiliate links you can use to purchase the book. If you buy the book using that link, I will receive a small commission from the sale. It will help sponsor future giveaways but costs you nothing extra. You can read the full disclosure underneath the Privacy Policy.
---
---
---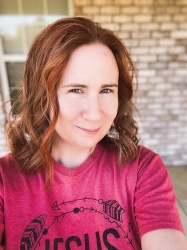 Latest posts by FranJessca
(see all)