Review: 'Vicious Lies' by Rachel Leigh
November 24, 2022
I received a complimentary copy of the book from the blog tour host in exchange for an honest review. This does not affect my opinion of the book or the content of my review.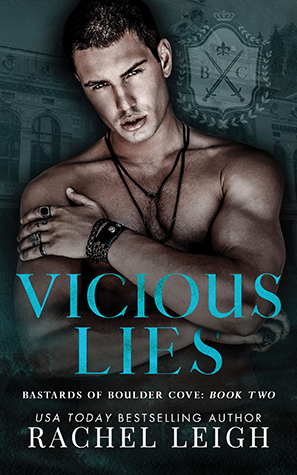 Vicious Lies
by
Rachel Leigh
Series:
Bastards of Boulder Cove #2
Published by
Self-Published
on September 30, 2022
Genres:
Dark Bully Romance
,
Mature High School/Young Adult Romance
,
Reverse Harem
Format:
eBook
Goodreads
Purchase at
Amazon
|
Barnes & Noble

At Boulder Cove Academy, three things are certain:
The Lawless Rule.The games are dangerous.Nothing is as it seems.
I came here expecting to face my bullies with an iron fist.
I played their games and won.
Now that I've earned my place, at the academy and in their home, I should have nothing to fear.
But with every past there is a shadow and mine is drawing closer with each step I take.
I thought The Lawless were the ones I should fear, but someone far more vicious is watching.
The games should be over, but it seems they've only just begun.
---
After the cliffhanger from Savage Games, I needed to find out what would happen next in the Bastards of Boulder Cove series. Vicious Lies picks up where the first book left us hanging. The second book will give not only Scarlett and Colt's POV but Jagger's, too. I'll say it immediately, but Jagger is my favorite of the Lawless guys, especially after reading his POV. This boy here may have been a bully to Scarlett in the first book, but he redeems himself when he expresses his true feelings for Scarlett in this book.
Storyline/My Thoughts: I enjoyed the second book a lot better than the first. Not only due to the fact the book is started to lean more towards an RH/Why Choose when it comes to the FMC having more than one guy that adores and loves her but the suspense in the story. The stalker in the book is now starting to get violent and involve other students in bullying. I need to know who this dang person is, and after the cliffhanger in this book, I may have figured out who it could be. Rachel Leigh could end up shocking me. She did shock me already in this book after finding out that Jagger has secretly been crushing on Scarlett since they were kids. I loved getting a piece of their past together. Jagger is finally making it known how he feels; I'm all for it. The issue is Colt. There will be drama between the best friends regarding Colt and Jagger liking Scarlett. Colt will be upset, especially when he realizes his girl may also have feelings for his best friend. Then there's Neo, who is still a jerk to Scarlett. I don't know how he will redeem himself when I read his POV in the third book. I'm not too fond of his character, but I have a feeling Rachel Leigh for finding a way for me to like him too. He has done some things that are very unredeemable in my eyes regarding how he treats Scarlett. He still thinks she's not being stalked and is trying to get the boys to break it off with her because he doesn't understand why she's so unique to them. I know he's hurt by what happened to his twin sister, and he blames Scarlett for what happened, but even the other two know she didn't do anything wrong. Neo needs a swift kick in his rear by someone. I did like how Scarlett handled him better in this book.
This book had more spicy moments compared to the first book. One, in particular, that is memorable involves three people and not just two. Yes, Rachel Leigh upped the spice. This is an RH/Why Choose, and I'm all for the FMC having multiple love interests.
I'm anxious to read the last book in the series. Who is the stalker wreaking havoc, and why are they going after Scarlett? There are some secrets in the society that the Elders don't want to come out, too. I know Rachel Leigh will have me on the edge of my seat with the next book. Here's hoping Neo can win me over, but I'm all for Scarlett only having Colt and Jagger on her side. Neo can kick rocks.
Overall, I give the book four stars and can't wait for the next installment. =) Bring it!!!
Standalone or Part of Series: It's part of the Bastards of Boulder Cove series, and I recommend reading in order.
Steam/Spice: 🌶 🌶 🌶
Genre(s)/Trope(s)/Element(s): Dark High School Bully Romance. Dark Academia Romance. Enemies to Lovers. Reverse Harem/Why Choose. Secret Society. Mystery/Suspense. Feisty/Fighter FMC. OTT Jealous/Possessive MMC. Tattooed MMCs. A-hole/Bully MMC.
Trigger(s)/Content Warning(s): Bullying. Violence.
Cliffhanger: Yes.
Would I recommend this book? Yes. This book is for you if you enjoy a Dark Academia Bully Romance where the FMC doesn't have to choose between love interests with a suspense storyline. Each book seems to get spicier too. =)

---
---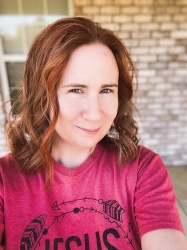 Latest posts by FranJessca
(see all)