Review: 'Vicious Moon' by Lee Roland
July 21, 2013
I received a complimentary copy of the book from the blog tour host in exchange for an honest review. This does not affect my opinion of the book or the content of my review.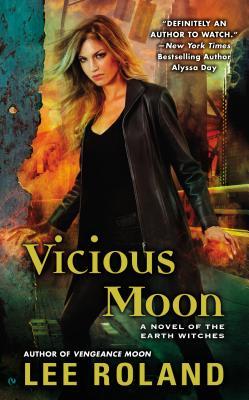 Vicious Moon
by
Lee Roland
Series:
Earth Witches #3
Published by
Signet
on July 2, 2013
Genres:
Urban Fantasy
Format:
eBook
Goodreads
Purchase at
Amazon
|
Apple

"A powerful witch might live a long time, but a single well-placed bullet could change that. While my preferred weapon was magic, I was not averse to shooting anyone or anything offering my sister or me harm."
Ex-soldier and earth witch Nyx Ianira is working as a PI in San Francisco when she sees the last thing she ever wants to see: the Sisters of Justice—the mysterious earth witch police force. A Triad of Sisters usually means an execution mission, but the Sisters' only goal is to capture and escort Nyx across the country.
Nyx is badly needed back in Twitch Crossing, Georgia, the place she ran away from ten years ago to escape the stiff rules and duties of being a true witch. She wanted a life of her own. Now she's being dragged back to her swampy hometown because another life is in danger: Her little sister is missing, and Nyx is the only one who can track her down in Duivel, Missouri.
But the key to finding her may lie with dark and tempting Etienne—a sinister criminal with a fearsome reputation, a ruthless attitude, and a total immunity to magic....
My Review
First off, let me say I am so mad at myself for reading out of order with this series. I wish I would have had time to read the first two books before picking up the third book. I am drawn to urban fantasy books, and when I read the blurb and saw the cover of Vicious Moon, I knew I had to read it, and that is the main reason why I signed up for the blog tour. (I have OCD when reading out of order…and kicked myself when reading Vicious Moon) I also found myself a new author, who I need to keep an eye on and add more of her books to my list of never-ending books I need to read.
Lee Roland has a different writing style that I was drawn to from the first chapter to the last chapter. She writes the urban fantasy genre very well. She did manage to throw in some romance into the mix, but since this book falls in the urban fantasy mix, it does not have that happily ever after for characters. In Urban Fantasy, there are deaths, trivial matters, and heartbreaks. Lee writes two characters, which one happens to hates witches, and the other has no clue to trust the person that keeps following her around protecting her, who hates her kind.
I enjoyed Nyx Ianaira's character due to her rebellious ways of not following the witches rules and happening to be the one they need the most to figure out where her little sister went. Nyx happens to stumble into things she never knew about herself, and she is trying to learn her power on her own. I found it fascinating when she protected herself even with the stubborn, hard-headed, pain in the butt character Etienne.
Etienne is the one who drove me to madness with his stubbornness of not explaining why he does not trust witches at first and why he hates them, but once Lee Roland had Etienne opened up, I connected with him better. I was a little skeptical with his motives throughout the books and wondering if he was behind everything going on in his small town and where Nyx's sister could be.
I did take me a while to catch interest in the story, and I had to step away few times and come back to Vicious Moon due to not being able to keep up with what was going on with the storyline and what Nyx was trying to do to find her sister. The ending is what threw me completely off, but I have a feeling it is because I am a little confused with the sisters and everything is going on with the witches, and I need to read the first two books asap to understand.
I did enjoy this book, and I will plan on re-reading it after I read the first two books. I did appreciate Herschel, the farting familiar in the story. He was confusing but funny at communicating with Nyx.
I give this book 3.5 moons and recommend it to urban fantasy readers out there. I look forward to reading more from Lee Roland very soon. She is an author I wish I would have known about sooner and thanks to Paranormal Craving Book Tours for introducing her to me. =)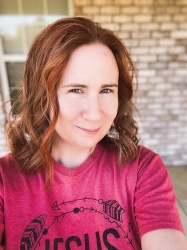 Latest posts by FranJessca
(see all)