Review: 'Tempted by Evil' by Shannon Morton & Amber Lynn Natusch
December 1, 2012
I received a complimentary copy of the book from the Blog Tour Host in exchange for an honest review. This does not affect my opinion of the book or the content of my review.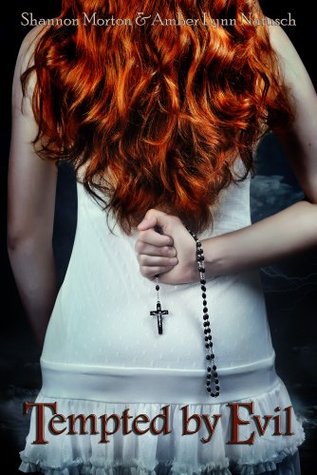 Tempted by Evil
by
Shannon Morton
,
Amber Lynn Natusch
Series:
Light and Shadow Trilogy #1
Published by
Self-Published
on November 18, 2012
Genres:
Young Adult Paranormal
Format:
eArc
Source:
Blog Tour Host
Goodreads
Purchase at
Amazon

A sheltered girl.
The perfect boy.
A mysterious stranger.
Random messages delivering a sobering prophecy plague Aspen's existence. With every curious encounter, her sanity wavers further. Before long, Aspen finds herself balancing the fate of humanity on her shoulders, until a single act turns her world upside down. She finds herself alone, isolated from those she thought she could trust.
Alone to damn the world.
My Review
I have read the first book in the Caged series by Amber Lynn Natusch and jumped at the chance to read another book from her, as well as try a book by Shannon Morton.
I am always looking to find more Authors that will keep me reading and leave me hanging at the end of the book.
"Tempted by Evil" is not a usual YA book that I would find myself reading, but the description of it was exciting and I could not wait to find out who was the sheltered girl, the perfect boy, and the mysterious stranger.
Aspen who has only lived in a convent never knew her parents.  All she knows is that they died when she was young.  She is not living in the convent and trying to make her life carry on.  She meets a boy who is willing to help her in any way he can.  He gives her a home and even gets her a job thanks to his parents.
When Aspen, comes across another stranger while working, he intrigues her.  He is always there watching her for some reason.
Aspen starts to hear voices and see people other people cannot see.  She is beginning to question herself.
When she finds out the truth on what is happening to her, she learns that the people she thought she could trust and the people who took care of her are the ones who want her live out the prophecy, but evilly.
Aspen does not know who to trust now the boy who gave her a new life may be tempting her in the wrong way, and the other stranger told her not to trust anyone, but herself.
Is the prophecy being told really true?  Is she the one to determine the fate of mankind and the world?
My thoughts after reading "Tempted by Evil" is that I need to know what happens now after reading that cliffhanger, but I do have to say the book did not pique my interest until towards the end.  When the truth came out, I was neglecting my duties at home to find out happened next to Aspen and find out the truth about Merrick ( the stranger ) and the real truth about Julian (the boy who helped Aspen) because there was another motive with him.  I could not figure it out until the end.
I love the fact the book was different from what I have read before — prophecies and towards the end, the truth of Aspen's parents and why she is considered apart of the prophecy and what she supposed to do.
I give the beginning and the middle of the book three stars…but the end four stars, which is the reason why my review is 3.5 stars for the total.  I am planning on reading the next book because Shannon and Amber had me in shock after Aspen chose her path.
I would have chosen the other side…Ahh!
Aspen has her reasons, I guess.
I recommend this book to readers who love the YA paranormal genre.  If you are a fan of Amber's Caged Series, you'll want to check out this new trilogy from her and Shannon.
I was provided a complimentary copy of "Tempted by Evil" for the blog tour in exchange for an honest review.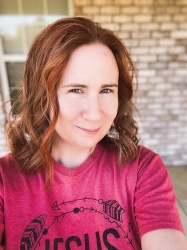 Latest posts by FranJessca
(see all)