ARC Review: 'A Dragon Gambles For His Girl' by Kira Nyte
December 3, 2017
I received a complimentary copy of the book from the publisher in exchange for an honest review. This does not affect my opinion of the book or the content of my review.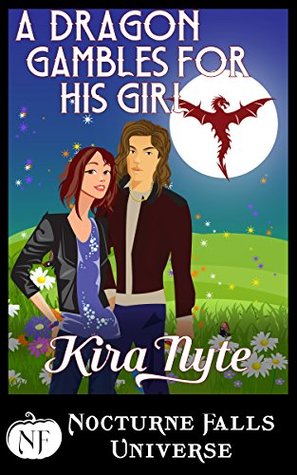 A Dragon Gambles For His Girl
by
Kira Nyte
,
Kristen Painter
Series:
A Nocturne Falls Universe story
Published by
Sugar Skull Books
on September 26th 2017
Genres:
Paranormal Romance
Format:
eArc
Source:
the publisher
Goodreads
Purchase at
Amazon
|
Apple

Ariah Callahan was raised on tales of dragons and magic and a wonderful hidden realm. The fairytales ended when her father became estranged from her beloved uncle, and cold, hard reality set in. Surviving day to day as her father spirals into addiction and depression is all she can do. When the unthinkable happens, her uncle becomes her only hope.
Alazar Brandvold has made easygoing an art. He's worked hard to ensure no one in the enchanted town of Nocturne Falls sees the tortured, serious soul inside the shameless gambler who is as quick with a laugh as he is to place a bet— which he invariably loses. The Firestorm dragon gets the wakeup call of his life when his Keeper comes out of hiding and shows him a treasure worth more than all the gold in his hoard.
And his race's ancient enemy is hunting her.
He will have to risk everything in the ultimate gamble not only to claim Ariah as his lifemate, but to convince her that fairytales are real and that the damsel can save the dragon.
My Review
I finished A Dragon Games For His Girl by Kira Nyte a while ago, but totally forgot to write a review of it.
Items I adored about A Dragon Games For His Girl (in a list, but in no particular order):
-DRAGONS. I always love books that include dragons in it. I also love, when the author throws in a different storyline like no other I've read before with dragons.
-Let's also not forget about Alazar Brandvold who happens to be one of the Firestorm dragons. If you haven't read the first book that Kira Nyte brought to the Nocturne Falls Universe world, you're missing out.
-Then there's Cade, another dragon in the story and I really want to find out more about him.
-This book can be read as a standalone, so don't worry if you didn't read the first book from Kira Nyte, but I definitely recommend reading it though.
-Ariah Callahan's character was interesting in the story since she dealt with real issues. The poor girl.
Both Alazar and Ariah dealt with some issues in the story and they definitely were a perfect match for each other. Kira Nyte had a little bit everything in this book and I really want to read more about the Firestorm dragons after reading this book.
I give this book 4 stars and recommend it to readers of the Nocturne Falls series by Kristen Painter and also readers that love dragon shifters. I know I love me some dragon shifters. 🙂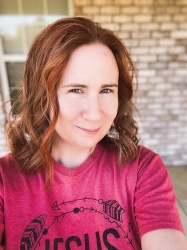 Latest posts by FranJessca
(see all)