ARC Review: 'An Armored Heart' by RC Boldt
May 23, 2023
I received a complimentary copy of the book from Valentine PR in exchange for an honest review. This does not affect my opinion of the book or the content of my review.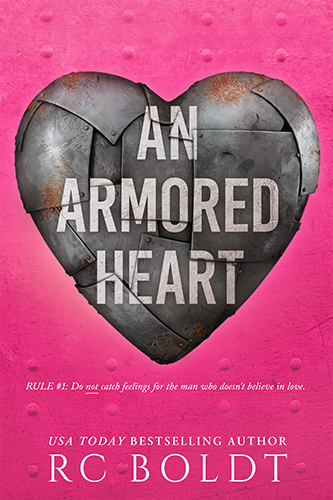 An Armored Heart
Published by
Self-Published
on May 23, 2023
Genres:
Contemporary Romance
Format:
eArc
Source:
Valentine PR
Goodreads
Purchase at
Amazon
|
Apple
|
Barnes & Noble
|
Google Play
|
Kobo

RULE #1: Do NOT catch feelings for the man who doesn't believe in love.
Four months. That's how long I'll need to pretend to be Steele Cunningham's doting girlfriend.

I agreed to this insanity only to save my restaurant. He's doing it because he needs someone outside his "social circle" to stick it to his meddling parents and clingy ex.

Ruthless and emotionless in both his personal life and his career, Steele's ego rivals his net worth.

Operating on joy and positivity—and a healthy bit of feistiness—I challenge him at every step.

He's a tin man—heartless and cold. Falling for him would be a colossal mistake, because there's no chance he'll ever love me.

He can't.

After all, he's the man with an armored heart.

---
I knew the second I started reading An Armored Heart by RC Boldt, I would have difficulty putting down this book. The first chapter alone had me hooked. There is no doubt that this book is going to be a Top Read for me in 2023. I loved everything in this book and will try to keep my review brief. (We'll see how I do since this book deserves to be gushed about.)
Storyline/My Thoughts: First off, I friggin' loved the FMC, Daniella "Ella" Marchetti. The way this woman handled the MMC, Steele Cunningham, and his over-the-top grumpiness, I applaud her and everything she had to endure with him. I would have handled it differently than she did when facing the man about her restaurant, especially when he shocks her and announces she's his girlfriend when some of his employees catch them together in his office.
She's not his girlfriend, not even his friend, but she ends up agreeing to be his fake girlfriend to save her restaurant. Again, he was a jerk, so what was she supposed to do? Her restaurant meant the world to her, especially since it was her Nonna's. I felt for her the whole time she had to fake it with Steele, and she didn't deserve half the stuff Steele put her through. She handled it, though, and even the horrible people Steele called family.
Steele Cunningham is one MMC that was definitely grumpy and needed someone to tear down the armor he had up around his heart. He definitely lived up to the nickname Tin Man that Ella gave him at the beginning of the book. This guy was a total jerk, but I knew the Tin Man had a soft side, and it took the right person to get it out of him. He met his match when he met Ella, and he was confused by her the whole time because he had never met someone like her. Don't get me started on Steele's father, mother, and ex-girlfriend and how much I despised them. How they treated Ella was horrible, but Ella put them in their place several times.
I'm thankful that this book was a dual POV because I enjoyed the banter between the characters and how their relationship bloomed into something more towards the end. Yes, this book is a slow burn, but when the characters do have sparks between each other, it's explosive, and may I just say that Steele may be a Tin Man, but he has a certain way in the bedroom that even shocks Ella.
This book had every one of my favorite tropes: Fake Relationship, Grumpy Vs. Sunshine, Opposite's Attract, and Enemies to Lovers packaged in one book. I could continue talking about this book in my review, but instead, I'm going just to say, read the darn book, people. It's worth it!
I wish I could give the book more than five stars, that's how much I loved it, but sadly Amazon/Goodreads/Bookbub won't let me. I'm so thankful I was introduced to RC Boldt's books this year because she has become a favorite.
Forewarning, you may get hungry while reading this book because some of the delicious food mentioned in this book being made by Ella made me crave authentic Italian/Sicilian food. The last time I was in Italy/Sicily was in 2003, and I may need to make a trip back there again with my husband. =)
Standalone or Part of Series: Standalone.
Steam/Spice: 🌶 🌶 🌶
Genre/SubGenre(s)/Trope(s)/Element(s): Romance | Contemporary Romance | Billionaire Romance | Grumpy vs. Sunshine | Fake Relationship | Enemies to Lovers | Opposite's Attract | Forced Proximity | Found Family | One Bed | Slow Burn Romance | Billionaire/Business Owner MMC | Business/Restaurant Owner FMC | Dirty Talker MMC
Would I recommend this book? Yes. I most definitely recommend this book. It's one of my TOP 2023 Reads. I loved this book!!!
Favorite Quote(s): "Oh, good grief." A ragged laugh spills out of me. "Of course, you have a cock that matches the size of your ego."
"Look at you, devouring my cock like that. Waking up to see my gorgeous fiancee with her mouth full of me? Christ. You're trying to kill me."
"Better get that pussy up here on my face while you suck my cock."
"You said you could take a hard fuck and you weren't lying, were you? Look at you, so goddamn gorgeous, giving me a taste of your nipples while I feed your pussy my cock."

---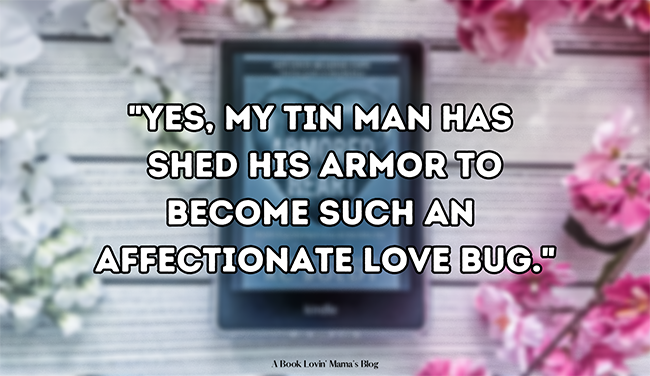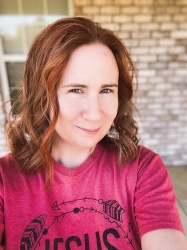 Latest posts by FranJessca
(see all)