ARC Review: 'Anton' by Brenda Rothert (Blog Tour)
January 31, 2019
I received a complimentary copy of the book from the blog tour host in exchange for an honest review. This does not affect my opinion of the book or the content of my review.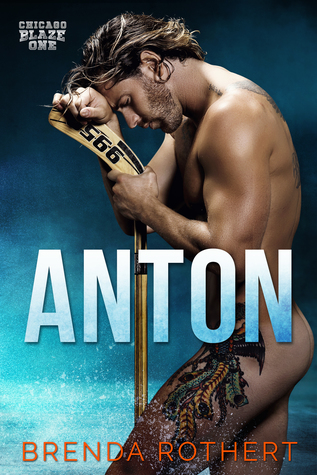 Anton
by
Brenda Rothert
Series:
Chicago Blaze #1
Published by
Silver Sky Publishing
,
Inc.
on January 29, 2019
Genres:
Contemporary Romance
Format:
eArc
Goodreads
Purchase at
Amazon
|
Barnes & Noble
|
Kobo

He's known as Father Anton to his teammates—the brooding, sexy captain of the NHL's Chicago Blaze has a reputation for…not having a reputation. Just like his diet and sleep routines, celibacy is part of Anton Petrov's on-ice mojo. Or so they say. Anton stays mum on the subject. If the world thinks he chooses to abstain from sex, so be it. Better that than the truth getting out: there is a woman he burns for, but he can never have her. She's his teammate's wife, after all. Mia Marceau is finally on her own. Now that she and her husband are living apart, she's finding the peace she was desperate for. She spends her days in classes and late nights bartending, making her own way in the world at last. After what she's been through, as long as her husband leaves her alone, she doesn't plan to rock the boat. He still has the power to hurt those dearest to her, and she can't demand a divorce with such a high cost. A chance encounter with Mia has Anton hoping for a shot he never thought he'd get. And while she's drawn to the intense, serious hockey center, Mia's leery about playing with fire. That's all Anton has ever known for Mia, though—a living, burning desire that won't be denied—no matter the cost.

The first book in Brenda Rothert's Chicago Blaze series Anton is an emotional rollercoaster that was hard to put down. This also happened to be the first book I've read by Author Brenda Rothert and will not be my last.
First off, this book involves several elements that may be a tough read to some readers. The female character Mia Marceau has separated from her jerk husband, Adam, who has and continues to put her through emotional (mental) abuse after she leaves him. She's trying to live her life before she met the abusive husband who happens to be a hockey player on the Chicago Blaze team. (He's several other things, but readers should read the story to find out more about this jerk of a character.) She's working at a bar at night and is now renting a room. She's trying to become happy again.
Anton who is a very honorable and loving man would do anything for Mia, but knows she's off limits since she's married to his teammate on the Chicago Blaze team. He's been in love with Mia since the moment he met her after he came to the Chicago Blaze team. Anton's nicknamed Father Anton since he's not like any of the other players and he's the Captain of the Chicago Blaze team. He doesn't have a bad reputation at all. He's what I would consider the perfect guy due to how he treats himself (health wise), his Uncle Dix (even though Uncle Dix has gone through so many nurses with his crazy antics), and many others in his life, especially now Mia. Anton comes across Mia one evening working at a bar, and now he's wondering what is going on and how he can help her. Mia though is one stubborn woman, but she has every reason to be. Her jerk of a husband is not making it easy for her.
I don't want to give anything away in the story because this was a great book to read and I had a hard putting it down. Mia is a beautiful, smart woman and I adored her in this book, but I questioned how she put up with her husband for so long and still was putting up with him. I understood why she did it though. She's a very caring person who is doing everything she can to make sure her grandfather is taken care of in the nursing home since he has Alzheimer's. She let a man degrade her, and she needed someone to let her know how she should be treated. Anton was a character I fell immediately hard for due to his personality and how he cared for Mia. He didn't push her at first. He wanted to show her he was a friend there to help.
Let's not forget about the other characters in the story too. I loved Uncle Dix in the story. He was a riot, and he met his match when he met Mia in the story. I also enjoyed meeting the other hockey players in the first book too. Each one has their personalities, especially Anton's fraternal twin brother. Let's say he is opposite of Anton.
Overall, I give this book 4.5 stars and highly recommend it to readers that love reading sports themed Contemporary Romance books. Don't worry there are scenes of hockey playing with the Chicago Blaze teammates. You'll find out how great Anton is on the ice and how amazing he is in bed too. 🙂 This book is all about the drama and emotions before the romantic scenes though, which is something I enjoyed about this book. You get to know the characters and their stories and how they finally get their HEA.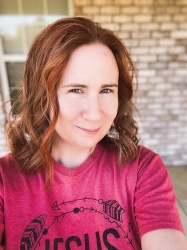 Latest posts by FranJessca
(see all)