ARC Review: 'Bears Behaving Badly' by MaryJanice Davidson
March 31, 2020
I received a complimentary copy of the book from the publisher in exchange for an honest review. This does not affect my opinion of the book or the content of my review.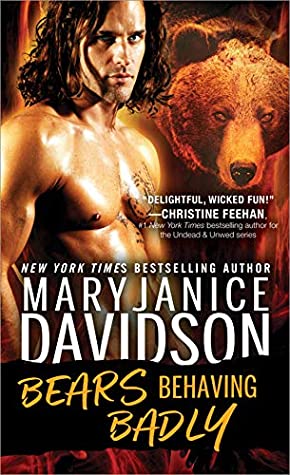 Bears Behaving Badly
by
MaryJanice Davidson
Series:
BeWere My Heart #1
Published by
Sourcebooks Casablanca
on March 31, 2020
Genres:
Paranormal Romance
Format:
eArc
Goodreads
Purchase at
Amazon
|
Barnes & Noble

These social worker bear shifters give the term "mama bear" a whole new meaning! Bestselling author MaryJanice Davidson is back with this brand-new paranormal romance series featuring a foster care system for at-risk shifter babies and teens.
Werebear shifter Annette Garsea is a caseworker for the Interspecies Placement Agency. When a selectively mute and freakishly strong teen werewolf is put in her custody, Annette has to uncover the young girl's secrets if she's to have any hopes of helping her. And not even the growling of a scruffy private investigator can distract her from her mission...
Bear shifter David Auberon appreciates Annette's work with at-risk teen shifters, but he's not sure if her latest charge is so much a vulnerable teen as a predator who should be locked up. All that changes when he, Annette, and her motley band of juveniles find themselves dodging multiple murder attempts and uncovering a trafficking cartel that doesn't just threaten the kids, but risks discovery of the shifters by the wider world of homo sapiens.
BeWere My Heart series: Bears Behaving Badly (Book 1)
---
Bears Behaving Badly is the second book I've read from author MaryJanice Davidson. Unfortunately, I keep having issues with getting into her books like I do other authors. I think it's due to her writing style. I'm not used to it. I did manage to read and finish the first book in her new BeWere My Heart series, but only gave it three stars.
I enjoyed where MaryJanice Davidson had the storyline going in Bears Behaving Badly, but I was confused most of the time when reading the book. In the first chapter alone, I was confused because I didn't feel like I got an introduction to the main characters. It went straight into the story without any explanations if that makes any sense to other readers.
I also didn't connect well with the main characters Annette Garsea and David Auberon. I liked what they were doing as far as their jobs in the story. Annette is a caseworker at the Interspecies Placement Agency and happens to care for the children that she is placed within her career. There's David, who assists with the Agency but doesn't work for them. He appreciates what Annette does at her job and has feelings for her, but doesn't want to let her know about his feelings. (I'm going to touch base on the issues of why he can't have feelings later in my review.) Both Annette and David have never worked together until they have to solve why one particular teen werewolf was mute and attacked another person. That person she attacked ends up being a horrible person in the story. When they both start investigating, they realize that something else sinister is happening to some of the kids that get placed at the Agency.
First off, as I've stated before, I liked where MaryJanice was going as far as the storyline. She had the characters investigating something horrible that was happening to young shifters. I enjoyed the secondary characters more than the main characters in the story because that not wanting to have feelings crap drove me crazy. Both Annette and David kept their feelings from each other, and it drove me nuts. It was a miscommunication between the two, and I don't like that in stories at all. Finally, at the end of the book, they realize they were wrong about each other. Grrrr!!!
I will say this that MaryJanice Davidson had me laughing with some of the interactions of the main characters and secondary characters. I love Nadia, Pat, and Oz in the story. I will also say I loved finding out what kind of Were Bear Shifter that Annette is finally in the book. She shocked everyone, even David.
Will I read the next book in the series? I'm not sure at this time. It won't be a top priority on my TBR list.
Overall, the book gets 3-stars from me, but I would recommend it to readers that have read MaryJanice Davidson's books before and are fans of hers.

This post contains affiliate links you can use to purchase the book. If you buy the book using that link, I will receive a small commission from the sale. It will help sponsor future giveaways but costs you nothing extra. You can read the full disclosure underneath the Privacy Policy.
---
---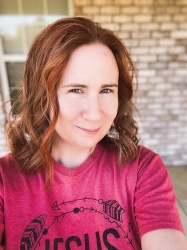 Latest posts by FranJessca
(see all)