ARC Review: 'Below the Bones' by Kendra Elliot
October 26, 2020
I received a complimentary copy of the book from Netgalley in exchange for an honest review. This does not affect my opinion of the book or the content of my review.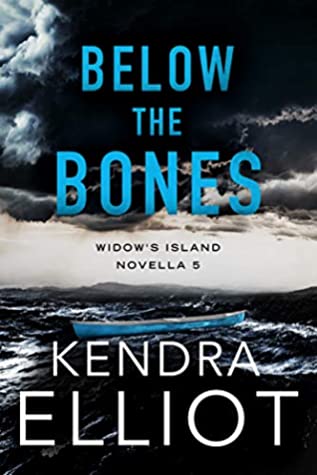 Below the Bones
by
Kendra Elliot
Series:
Widow's Island #5
Published by
Montlake Romance
on October 27, 2020
Genres:
Romantic Suspense
Format:
eArc
Source:
Netgalley
Goodreads
Purchase at
Amazon
|
Google Play

A former FBI special agent must come out of retirement to solve a murder in the fifth novella in the Widow's Island series from Wall Street Journal bestselling author Kendra Elliot.
Former FBI special agent Cate Wilde is a new bakery and bookstore owner—and retirement is now complete with a doctor boyfriend. Although she struggles with PTSD, the sweet life she's living is a far cry from the gruesome work she left behind six months ago.
But when skeletal remains turn up on Widow's Island—and the MO of the killer is too familiar to Cate—the dream comes to an abrupt end. What if the case she solved eight years ago isn't as closed as she thought? Her hometown needs her, and despite her mental health and her boyfriend's protests, she has no choice but to return to her dangerous past life.
Soon Cate is in a desperate race to stop a cold-blooded murderer from killing again, once and for all…only this time, she'll have so much more to lose.
---
Below the Bones is the fifth novella in Kendra Elliot's and Melinda Leigh's Widow's Island Series. I'm one those readers who has been counting down the months, weeks, and days for the next two novellas in this series. I enjoy reading this series by two of my favorite authors.
Storyline: In the series, Kendra Elliot's novella features POVs from former FBI Special Agent Cate Wilde and her doctor boyfriend, Henry Powers. Cate is retired from the FBI after what happened to her and her former partner. She's enjoying her life on Widow's Island, being a bakery and bookstore owner. Unfortunately, when skeletal remains are found on Widow's Island and the MO is similar to a killer that she helped put away, she finds herself involved in the case. It's up to Tessa, Cate, Bruce, Henry, and Mike (FBI) to determine who could be behind the skeletal remains.
My Thoughts: I enjoyed every bit of this novella. It was full of twists and turns on who was behind the skeletal remains on the Island. The characters thought they had it all figured out until something happened. I love it when Kendra Elliot throws in those kinds of twists in her stories. This is why I can't get enough of her books/novellas. The same goes for Melinda Leigh and her books/novellas. I love the characters in the story too. Cate Wilde is a heroine who experienced something that no one should experience as an FBI Special Agent. She's trying to handle it, but she does have moments of flashbacks, especially in this novella. Henry Powers is there for her along the way to help her. I love their connection with each other. I also love the other characters that get their POVs in Melinda Leigh's novellas in the series.
Series/Standalone: Part of series and I would recommend reading in order.
Would I recommend this novella/series? Yes. This novella receives 5-stars from me, and I highly recommend it to Romantic Suspense/Mystery readers. If you've read the previous books in the series, you will not be disappointed with the fifth installment. If you have not read this series, then I recommend you do it soon. You should check out Kendra Elliot's full-length novels too.
I can't wait to dive into the sixth Widow's Island novella, written by Melinda Leigh.

This post contains affiliate links you can use to purchase the book. If you buy the book using that link, I will receive a small commission from the sale. It will help sponsor future giveaways but costs you nothing extra. You can read the full disclosure underneath the Privacy Policy.
---
---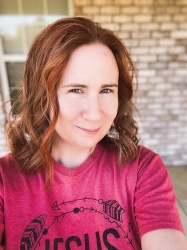 Latest posts by FranJessca
(see all)