ARC Review: 'Beyond Risk' by Connie Mann
January 28, 2019
I received a complimentary copy of the book from Netgalley in exchange for an honest review. This does not affect my opinion of the book or the content of my review.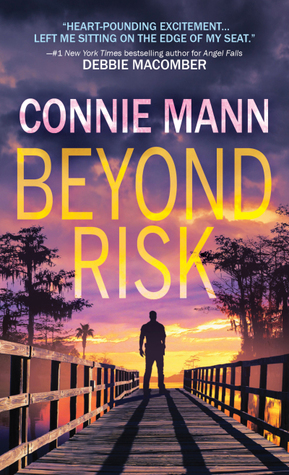 Beyond Risk
by
Connie Mann
Series:
Florida Wildlife Warriors #1
Published by
Sourcebooks Casablanca
on January 29, 2019
Genres:
Romantic Suspense
Format:
eArc
Source:
Netgalley
Goodreads
Purchase at
Amazon
|
Apple
|
Kobo

The river runs wild …
Former Fish & Wildlife Officer Charlotte "Charlee" Tanner still carries the guilt of a tragic drowning accident that occurred on her watch. She hoped moving back home to the wilds of central Florida would provide a safe haven—until she learns the death was no accident, and she's the intended target.
… But no wilder than their passion.
Tough and decisive, Lieutenant Hunter Boudreau loves his new job as a law enforcement officer with the Florida Fish & Wildlife Conservation Commission. Charlee is his best friend, so when she comes under fire, he's not letting her out of his sight until the killer is caught. But Charlee won't sit by and let anyone else die for her.
As danger closes in and Charlee and Hunter's attraction threatens to consume them, Charlee has to decide if she can trust Hunter. And to save Charlee, Hunter will have to trust her, too.

First off, I love the fact that Connie Mann had the setting of her new series Floria Wildlife Warriors be in Florida. I was raised in Central Florida but now reside in the part of Florida, where people consider it more Alabama than Florida. (Believe me, I live in Florida because I happen to live about 45 minutes away from one of the most beautiful beaches to visit in Florida and I have to deal with lovebugs twice a year. Those darn lovebugs are a nuisance to cars.) I also love the name that she gave the series, which is the Florida Wildlife Warriors. Two of the four reasons why I decided to read Beyond Risk. One other reason was due to the synopsis of the book, and the last reason was that I had never read anything by Connie Mann, yet.
The lead female character Charlotte (aka Charlee) Tanner is a former Fish & Wildlife Officer who is still troubled by a traumatic event that happened on her watch a year ago. Now it's present day, and she's working with her family at their river rafting business in Florida. Unfortunately, it's the first anniversary of the traumatic event, and Charlee is about to face another event that is going to change her life and another family's life.
One of the biggest things I noticed, when reading the story is how Charlee has very supportive and protective family members and a best friend that has her back throughout this book. Poor Charlee is having to deal with everything again that she is still recovering from a year ago and I felt terrible for her. She got through it though because she's one stubborn, strong female character in the story. Her best friend Hunter knows she won't stay behind on figuring out why someone is getting always hurt on her watch. He's determined though to watch over her and be there for her. He was more worried about Charlee's well-being through the story and was a gentleman. I could tell though they both cared for each other. 🙂
Overall, I give the first book in Connie Mann's Florida Wildlife Warriors series 3.5 stars and recommend it to fans of Connie Mann and Romantic Suspense readers.
Why not a higher rating? The main reason behind the 3.5-star rating was due to how the book started. I was overwhelmed with all the characters being introduced at the beginning of the book, and there were so many things happening I couldn't keep up with it all. It was a lot to take in when reading the first book in the series. Don't get me wrong though; I did enjoy getting caught up in the suspense of the story and the setting of the book/series. There was more suspense/mystery than romance in the book, but I was determined to find out who was behind it all. I wanted Charlee to have some closure and her to finally release that Hunter loved her.
Will I pick up the second book in the series and read it? Yes because I want to find out what happens next in the series and who will be the spotlight in the next book.
I look forward to keeping up with this series and checking out Connie Mann's other books too.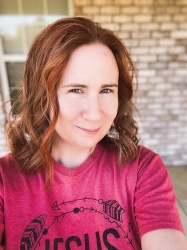 Latest posts by FranJessca
(see all)