ARC Review: 'Black and Blue' by Gena Showalter
October 18, 2013
I received a complimentary copy of the book from in exchange for an honest review. This does not affect my opinion of the book or the content of my review.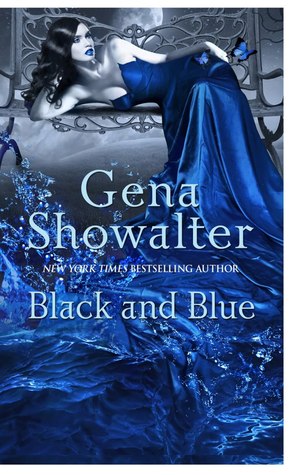 Black and Blue
by
Gena Showalter
Series:
Otherworld Assassin #2
Published by
Pocket Books
on October 22, 2013
Genres:
Paranormal Romance
Format:
ARC
Goodreads
Purchase at
Amazon
|
Barnes & Noble

The sizzling second book in New York Times bestselling author Gena Showalter's Otherworld Assassin paranormal romance series.
He is every woman's fantasy…
Corbin Blue is a man of many talents. One of the most powerful otherworlders ever born, he is wealthy, a professional football star, and a legend in the bedroom. But only a select few know he is also a black ops agent…and there is no better killer. When he and his crew are attacked and separated, he's forced to turn to his boss's daughter for help—a woman with even more secrets than Blue.
She becomes his only obsession…
Evangaline Black has always been wary, guarded. No man has ever breeched her walls. Until Blue. He has never been denied something he wants, and now, he's decided he wants her. As he sweeps her into his double life of seduction, intrigue, and danger, he helps her see beyond the darkness of her own past. But as an enemy closes in, Blue will have to let Evie go to keep her safe—even though he'd rather die than live without her…
---
In Black and Blue, we are reading Corbin's experience with what happened in Last Kiss Goodnight and the explosion that changed the Otherworld Assassins' worlds. Corbin is forced to get help from the one person; he shouldn't get help from because of what happened in the past and because of his boss telling him to stay away from her. Unfortunately, she is the only one that can heal him and help him at the moment. He also can't trust anyone else. Evangeline never thought Corbin would grace her presence again and this time asking for her medical help. Feelings are going to show up, and the truth of who caused the explosion is going to show up in Black and Blue. There is also the issues of getting back the rest of the Otherworld Assassins team.
I was excited to read Black and Blue, due to it being Corbin Blue's book, but now after finishing it, I believe Evangeline Black stole the show. Gena Showalter gives us two characters, who know how to tame each other. From the beginning of the book to the end, Evangeline puts the ever-so-sexy playboy, Corbin in his place. I think Evangeline may be my FAVE female character, so far from the Otherworld Assassin series. She had a way with words, literally. I believe Corbin met his match the minute he met Michael's daughter, Evangeline. She put him in shock at times. They have the love-hate relationship, and you get that from the beginning to the end of the book. There is no change at all and Gena did a spectacular job making me love these two.
Corbin is the sexy playboy in the book, and he knows what he is, and he does not change until the moment he realizes the truth about his feelings about Evangeline. He should be the most hated in the story for playing women, but for some reason I loved him. He had a way of winning over any female, and now I know why. He also is one powerful, strong otherworlder.
Evangeline is the most stubborn, but a strong-willed female character in this series so far. I loved every bit of her due to how she talked to Corbin. She even put her father in his place at times. She managed to get herself in situations, but she led through them all. I love a kick-butt female character!
The storyline and the romance between the characters should have readers enjoying every bit of this story. (Those two had built up tension between them, and they needed to get it out)
I give this book five full moons and highly recommend it to paranormal romance readers out there. If you are a fan of Gena Showalter, then you will enjoy this book. I highly recommend reading the books in order though. You will want to know what Solo went through in Last Kiss Goodnight.
Oh, and for everyone, who misses Dallas, you will get even more of him in this book. I still love me some, Dallas. =)

This post contains affiliate links you can use to purchase the book. If you buy the book using that link, I will receive a small commission from the sale. It will help sponsor future giveaways but costs you nothing extra. You can read the full disclosure underneath the Privacy Policy.
---
---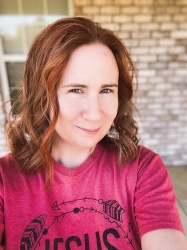 Latest posts by FranJessca
(see all)