ARC Review: 'Catching the CEO' by Victoria Davies
February 13, 2019
I received a complimentary copy of the book from the publisher in exchange for an honest review. This does not affect my opinion of the book or the content of my review.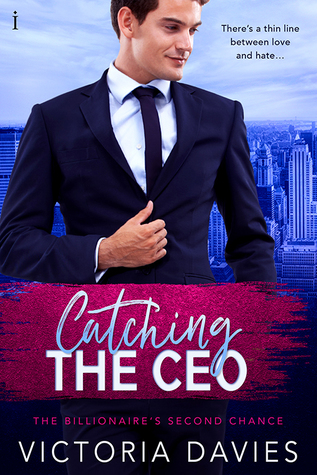 Catching the CEO
by
Victoria Davies
Series:
The Billionaire's Second Chance #3
Published by
Entangled Publishing
on February 11, 2019
Genres:
Contemporary Romance
Format:
eArc
Goodreads
Purchase at
Amazon
|
Kobo
There's nothing quite like being trapped with the one man you can't stand...
Caitlyn Brooks can't believe her luck when her biggest rival turns up at an out of town conference she's attending. CEO of the company threatening to take hers down, she wants nothing to do with Damien Reid or his billions. But the man behind the boardroom is so much more than she imagined.
Damien can barely believe it when Caitlyn shows up at the conference reception. He has no desire to spend a moment longer with the infuriating woman than he has to. Except he can't seem to stop his eyes from following her or the unnerving need to ruffle her perfect feathers. When teasing turns to touching, he's not sure if it's the best or worst mistake of his life.
There's no denying their companies are on a collision course and their hearts might not survive the fallout.

If you are looking to read a quick contemporary romance book, then I recommend Catching the CEO by Victoria Davies. This was the first book I read from this author, and I enjoyed it. It's the third book in The Billionaire's Second Chance, but can be read as a standalone. One of the reasons why I liked this book was due to the fact it was Enemies to Lovers story. I've always loved this trope in romance stories. I also love when an author has both main characters point of views in the story too. This is when you can read both characters feelings for each other and its not one-sided.
Victoria Davies two main characters Caitlyn Brooks and Damien Reid are powerhouse CEOs, which are rivals of each other since they are in the same business of pharmaceuticals. They can't stand each other, and they've had it out for each other for the past couple of years now until they end up spending time with each other at a conference. Now they are back home and can't stop thinking about their time at the conference. There, of course, is going to be drama at home since they are supposed to be rivals.
If you've ever heard of the saying that if someone picks on you or annoys you, then it usually means the person likes you. Yup…this is one of those stories. I enjoyed the rivalry at the beginning between Caitlyn and Damien, and I felt the tension between the two, even though they didn't want to admit it at first. When they finally got together, there were some very steamy moments. It's not all initiated by Damien either. Both are powerhouse CEOs that like to be in charge, so they both take in charge in the boardroom and the bedroom.
Let's not forget the drama that unfolds in the story though since they are rivals of each other. There's a certain someone in the story that seriously ticked me off, but I'm happy that one of the main characters handled that certain someone that caused drama.
I look forward to reading more from Victoria Davies and reading the first two books in her Billionaire's Second Chances series now altering this book.
---
Story Rating: 4 stars
Steaminess Rating: 3.5 stars
Standalone or part of series: Part of series, but can be read as a standalone since each book has a different couple/storyline.
Do I recommend this book? Yes.
Will I read other books from the author? Yes.
Trope/Elements: Enemies to Lovers; Hero: Powerhouse CEO, Father/Mother have only cared for the company and not their son, especially the vindictive mother; Heroine: Powerhouse CEO, father/mother originally ran company, but they turned it over to the heroine.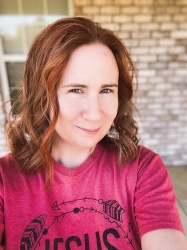 Latest posts by FranJessca
(see all)