ARC Review: 'Close Encounters of the Alien Kind' by Fiona Roarke
January 23, 2017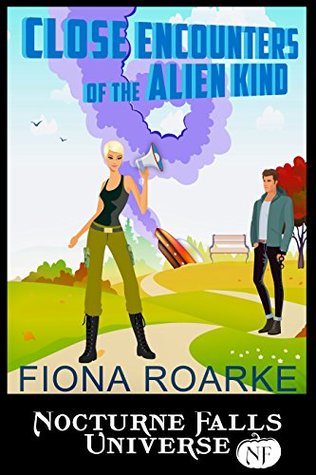 Close Encounters Of The Alien Kind
by
Fiona Roarke
,
Kristen Painter
Series:
A Nocturne Falls Universe story
Published by
Sugar Skull Books
on January 24th 2017
Genres:
Paranormal Romance
Format:
eArc
Goodreads
Purchase at
Amazon
|
Apple

Pilot. Guard. Prisoner.

All three are crashed in the Georgia woods, lost on a world where extraterrestrials are the stuff of science fiction. Blending into the human world is doable, if dangerous. But what if the locals are far from human themselves, with secrets of their own?

Former bounty hunter Stella Grey grew up an orphan on family-centric Alpha-Prime, so she knows the value of belonging. Leaving everything—and everyone—behind to join distant kin a galaxy away in Alienn, Arkansas, is a small price to pay. Heading up a retrieval operation following a spacecraft crash in rural Georgia is her chance to prove herself to them. Her mission? Locate the ship's occupants. Secure the prisoner. And, above all, keep the earthlings from discovering that aliens live and walk among them.

Draeken Phoenix is the bad boy from one of Alpha-Prime's best families, known for getting in and out of scrapes with wit, charm and sheer bravado. He never expected to become an actual prisoner bound for a galactic gulag. Until now, the worst thing that had ever happened to him was losing the woman he loved.

But he has a plan.

He's bet his life on it.
My Review
So far out of the Nocturne Falls Universe books I've read, Close Encounters of the Alien Kind is my favorite. I definitely was skeptic at first because this tory involves aliens in Nocturne Falls. Paranormal Creatures versus aliens is what I kept thinking, when I first started reading the story. Especially, aliens that  had mind reading capabilities and could also control what you thought.Fiona Roarke did an amazing job incorporating her characters in Kristen Painter's Nocturne Falls town/setting. I really enjoyed reading her story in the Nocturne Falls Universe that I hard time putting it down. I wanted to follow along with the aliens and how Kristen's characters from her books would interact with them. Let's just say it was not very friendly at first because, like I said these aliens have powers. Imagine having your mind read by an alien that knew what kind of creature you were in a town?
I really enjoyed the storyline too with Close Encounters of the Alien Kind. Fiona introduced the town of Alienn, Arkansas in the story and also introduced some interesting characters. The main characters alone will keep you turning the pages. Both are aliens and they both live different lives.
I won't go into too much detail with the story because I don't want to give anything away.
I give this book 4.5 stars and look forward to the next story Fiona Roarke writes in the Nocturne Falls series. Thanks to Kristen Painter for introducing Fiona to me because now I have another new author to check out. 🙂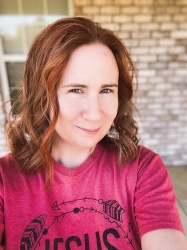 Latest posts by FranJessca
(see all)