ARC Review: 'Cruel Money' by K.A. Linde
January 22, 2019
I received a complimentary copy of the book from the author, the blog tour host in exchange for an honest review. This does not affect my opinion of the book or the content of my review.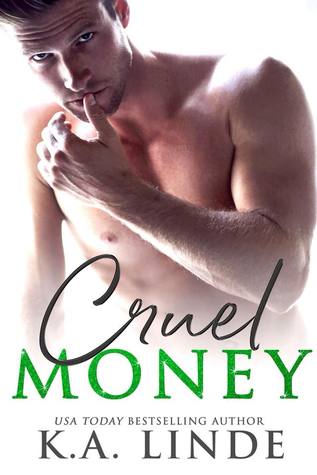 Cruel Money
by
K.A. Linde
Series:
Cruel Trilogy #1
Published by
Self-Published
on January 22, 2019
Genres:
Contemporary Romance
Format:
eArc
Goodreads
Purchase at
Amazon
|
Apple
|
Barnes & Noble
|
Google Play

Lose yourself to the dark and glamorous underbelly of the Upper East Side in USA Today bestselling author K.A. Linde's new billionaire romance Cruel Trilogy.
She was supposed to be a one night stand.
A way to sate my sexual appetite.
I let her glimpse the man I am. The face that I hide behind my carefully cultivated life. But she ripped open that divide—and there's no going back.
Now, she's here. In my city.
I don't care that I'm Manhattan royalty and she's the help.
Only that she's living in my summer home. With me.
And I want more.

I stayed up all night on 1/11 – 1/12 (1 a.m.) reading Cruel Money by K.A. Linde and I do not regret staying up late to finish it. K.A. Linde is an auto-buy author for me when it comes to any book she releases. She tends to write storylines and characters that cause so many of my emotions to run haywire.
Cruel Money is one of the stories that made me happy, sad and angry all the same time. If you read the prequel One Cruel Night, you would've been introduced to Natalie and Penn then.
Natalie is an aspiring author in the beginning, but unfortunately, she has not won over any of the publishers with her current books. In the meantime, she is the one you call to watch over your beach house, mansion, etc. when you are away. The current beach house she's watching over for a couple of months happens to be the Mayor of New York City's beach house. While she's watching over the house, she's determined to write a story that will grab publishers attention. She is not going to give up, which is something I liked about her.
Natalie never expected to run across the guy who she had a one night stand within Paris, France while babysitting the beach house. Natalie ends up finding out who Penn is while watching over the beach house. She gets thrown into Penn's world, where the rich and powerful hang out with each other.
She doesn't fit into Penn's world, and she promised herself she would never get with the one person who walked away from her in Paris. She's different now. Now, Penn is trying everything to prove to Natalie he is not that kind of person anymore. Unfortunately, Penn is going to put Natalie in the middle of his world, and she may end up not liking this side of him and some of his friends. He may even have a secret or two that Natalie may not like about Penn. Sparks will fly between the two when they are together, but there are other factors in place, where they may never get the chance to get to be with each other.
Cruel Money is full of drama, tension, and steamy scenes between the main characters and the secondary characters. I really enjoyed meeting Penn in One Cruel Night, but he is a different person in Cruel Money. This is due to him being back in his element and world. Some of his friends I didn't like and others I did like in this story.
K.A. Linde manages to always write her stories and characters, where you either like, love or hate the characters. This book is no different. I did mention before that I didn't like some of Penn's friends. This is due to how they treated Natalie. Natalie is less naive in this story, but she ends up getting hurt again and again.  The ending of the story, which is what breaks her and ends up breaking me too. Poor Natalie. She ends up putting herself out there to be hurt again. I wanted to go inside of the story and tell her to run from the beginning. There were parts, where I think she could've easily walked away from the drama that was unfolding. Although, it definitely would be hard to walk away from Penn and his charm. Penn in the story is different, and it made me not like him that much. Don't get me wrong he's handsome and has a way in the bedroom, but he should've told Natalie the truth before she got hurt.
Fair warning there is a cliffhanger at the end of Cruel Money. This will definitely make you want to read the next book, which is to release in April. I'll be anxiously waiting for the next book to publish.
Overall, I give this book 4 stars and recommend it to Contemporary Romance readers and fans of K.A. Linde. This book reminds me of one my favorite shows, which is Gossip Girl and how the rich and the powerful are the ones you look up to and want to be, but they have a dark side and if you are pulled into their world you are likely to get burned.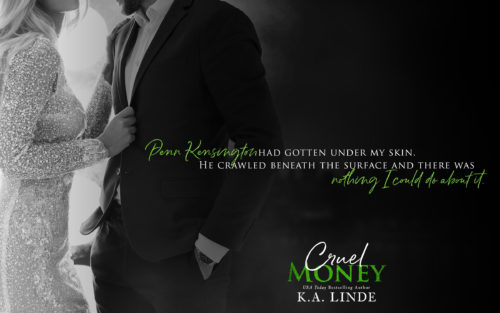 Pre-Order Links for the next book Cruel Fortune due to release April 23, 2019: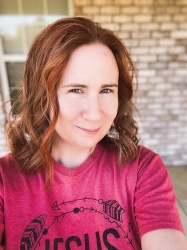 Latest posts by FranJessca
(see all)