ARC Review: 'Damage Control' by @lisareneejones
February 21, 2017
I received a complimentary copy of the book from the author in exchange for an honest review. This does not affect my opinion of the book or the content of my review.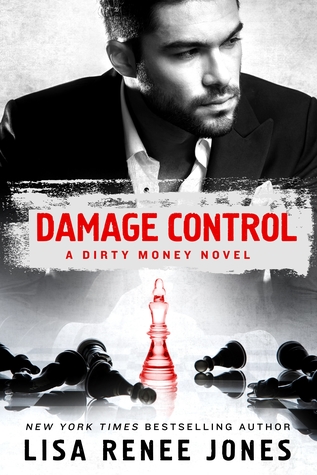 Damage Control
by
Lisa Renee Jones
Series:
Dirty Money #2
Published by
St. Martin's Griffin
on February 21st 2017
Genres:
Contemporary Romance
Format:
eArc
Goodreads
Purchase at
Amazon
|
Apple

Wall Street meets the Sons of Anarchy in Damage Control, the smoldering, scorching next novel in the explosively sexy Dirty Money series.
The only thing more dangerous than a dark secret is a damaged heart…
Shane Brandon has been pushed to the brink, torn between his corrupt family and his explosive, all-consuming desire for Emily Stevens, who he now knows is not who, and what, she seems. Has he trusted the wrong person? Will she, not his brother Derek, be the ultimate destruction of his family Empire?
Emily tries to run from Shane, but he will stop her, confront her, force her to reveal all — one hot touch and kiss at a time, under every intimate detail of who this woman is, and what she wants, is exposed. But as he tears away the dangers of the unknowns with the woman in his bed, and in his heart, The Martina Cartel has set their sights on his company, his family, and the one piece of leverage they believe he won't gamble with: Emily.
My Review
Lisa Renee Jones picks Damage Control up where Hard Rules left off at and believe me I was really anxious to start reading the second book in the Dirty money series. I wanted to find out about Emily's real identity and why she has been running. I also wanted to know why she would want to run away from Shane in the first place. I know for a fact I wouldn't want to run away from Shane. He's sexy, protective, and dominant. He's SHANE and I love Shane! 🙂 Even, when he's being secretive in the second book in the series.
Lisa definitely kept me turning the pages (or in my case swiping my finger to the next page on my kindle) due to where the story was going. Damage Control opens up Emily to the drama she has been dealing with and why she has a hard time believing in happily ever after. She is one strong female character though and refuses to be beat down. She also wants to help Shane, which is one reason why I adore how she handles Shane's family.  Although, Shane's dad is different in this book then he was in the first book. Don't get me wrong, he's still a jerk, but he has a different side, especially when it comes to Emily.
Shane's family drama and business drama is becoming a real nuisance for him. I feel for Shane in the second book. He has some serious issues. Although, he does have support to help him through the drama. He has Emily mostly, but he's the over-protective man that wants to help her. Shane though showed another side of himself in this book, but Emily was able to handle him. In fact, she wanted to help him even more after the incident, which is why these two are definitely meant to be.
Don't even get me started with the scenes between him and Emily. Lisa definitely knows how to bring the heat between the characters.
If you haven't read Hard Rules, I highly recommend you do. You'll want to start the series off at the first book to be introduced to Shane and Emily and also both of their dramas they are dealing with. Lisa definitely has intrigued me with the Dirty Money series and I really look forward to the next book in the series, even more especially with another shocking ending.
I give this book 5 stars and highly recommend it to readers that enjoy drama and romance in there stories.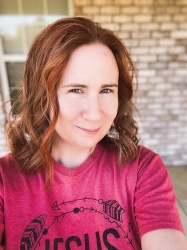 Latest posts by FranJessca
(see all)