ARC Review: 'Debt Inheritance' by Pepper Winters
September 1, 2014
I received a complimentary copy of the book from the blog tour host in exchange for an honest review. This does not affect my opinion of the book or the content of my review.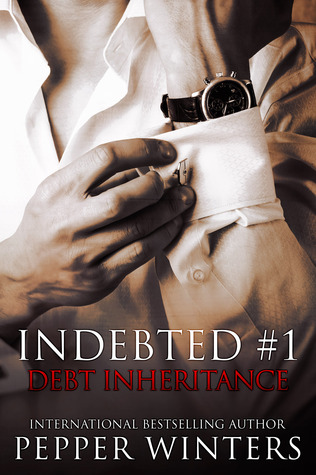 Debt Inheritance
by
Pepper Winters
Series:
Indebted #1
Published by
Self-Published
on August 14, 2014
Genres:
Dark Erotic Romance
Format:
eArc
Goodreads
Purchase at
Amazon

"I own you. I have the piece of paper to prove it. It's undeniable and unbreakable. You belong to me until you've paid off your debts."
Nila Weaver's family is indebted. Being the first born daughter, her life is forfeit to the first born son of the Hawks to pay for sins of ancestors past. The dark ages might have come and gone, but debts never leave. She has no choice in the matter.
She is no longer free.
Jethro Hawk receives Nila as an inheritance present on his twenty-ninth birthday. Her life is his until she's paid off a debt that's centuries old. He can do what he likes with her—nothing is out of bounds—she has to obey.
There are no rules. Only payments.

This is the second book I've read that is Dark Erotic Romance, and I'm still trying to find out if I like this genre or not. This genre takes me out of my comfort zone a lot.  Don't get me wrong I've watched a lot of movies that freaked me out and had scenes like this book had, but reading it is different. I've also read some dark moments in PNR and UF, but scenes in this book can make a reader feel uncomfortable. The reason why I decided to read Debt Inheritance was that the synopsis and cover of Debt Inheritance caught my interest. Plus, I had never read anything from Pepper Winters, and I'm always looking for new authors to read from for my library.
Unfortunately, maybe I'm done with reading books that have motorcycle clubs in them, or perhaps I was annoyed with Jethro constantly mentioning the debt.  It got annoying, and it was even more annoying with the female character, Nila having no idea why she was being given to him freely as his debt.  She started finding out why she was his debt in this book, but not much and she was clueless why her family still owed Jethro's family for over 600 years.  This was when I questioned a lot about why one family had power over another family for so long.  It had to be something serious, especially when Pepper announced what Jethro's family was into in the book.  There was also the case of who Nila was texting during the time Jethro took her.  The person she is texting is a jerk just like the Hawk family is.  She needs a true friend to help her in this matter.
I won't go into much of the storyline because I don't want to give anything away, but I will say I did enjoy some aspects of the book.  First, I enjoyed knowing that Nila was going to fight and not be the timid girl for too long.  She was very challenging in this book, and I think she will fight even further in the next book.  She has a severe medical condition that hinders her, but I feel she's going to fight through it to gain her freedom. I'm hoping though that she doesn't fall too hard for Jethro because he is a heartless a**hole. I also enjoyed how Pepper ended the story. Warning it does have a cliffhanger, which may make readers upset at first.  I do plan on reading the next installment because I hope that Nila gets revenge or at least escapes from the madness she's in the book.  I feel bad for the girl.  She needs strength to get through what she is going through in her life. Here's hoping she gets revenge for the past women that went through what she is about to go through.
I give this book 3 full moons and recommend it to readers that enjoy dark erotic romance.  This book contains scenes that may make the reader uncomfortable at times.  The reader may even want to deck a few characters or in my case SEVERAL.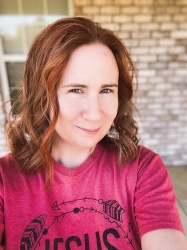 Latest posts by FranJessca
(see all)