ARC Review: 'Deep Surrendering: Episode 3' by Chelsea M. Cameron
May 20, 2014
I received a complimentary copy of the book from the blog tour host in exchange for an honest review. This does not affect my opinion of the book or the content of my review.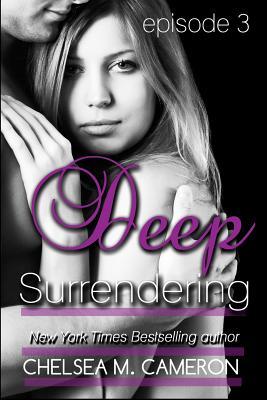 Deep Surrendering: Episode 3
by
Chelsea M. Cameron
Series:
Deep Surrendering #3
Published by
Self-Published
on May 10, 2014
Format:
eArc
Goodreads

Marisol's days with Fin are dwindling and they still haven't discussed where they stand, and that's not the only thing Marisol doesn't know about him. They've continued to trade secrets for sex, but when Fin reveals one particularly traumatic secret, will Marisol be able to handle it? Or is it better call it quits before she falls even deeper?
My Review
Chelsea M. Cameron picks up where Episode 2 left us hanging and of course I still want to hurt Fin. His secrets are killing me and I think I was a little irritated with him in this book due to him leaving soon to go on a trip. The bonus scene even makes me want to hit him more. I have to keep reminding myself…he's fictional and not real. It's hard though.
Although, Fin does open up in this episode a little more on why he is the way he is. This episode digs a little deeper into Fin's emotions and you may end up not liking him further or feeling sympathy for the guy. Me…it was toss up. I love that he is opening up, but he is holding back. I need to know more about him and Chelsea definitely is making it hard to wait. I have a feeling there is definitely going to be juicier details to come. Ahhh!!
I'm starting to wonder about Marisol though. If Fin is planning to do what he is doing at the end (opening up in the bonus scene…which I love being side his head for a bit). I really hope he doesn't break Marisol's heart.
***Here's a plus with each episode….they get steamier and steamier. =)
I give this book 3.5 moons (actually more like 3.75 moons) and recommend it readers out there that enjoy reading New Adult and enjoy episodes (serials). If you don't enjoy reading in episodes then I highly recommend on waiting until the whole book is finished. Otherwise, you will drive yourself crazy on wondering what happens next. I will say this…waiting a month is not that bad, compared to waiting longer. Chelsea pumps these episodes out pretty quickly. =) But…she does leave us hanging. June hurry up already.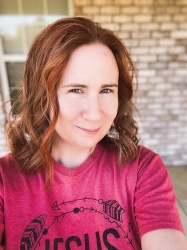 Latest posts by FranJessca
(see all)