ARC Review: 'Expose' by Kate Hewitt
June 22, 2014
I received a complimentary copy of the book from the blog tour host in exchange for an honest review. This does not affect my opinion of the book or the content of my review.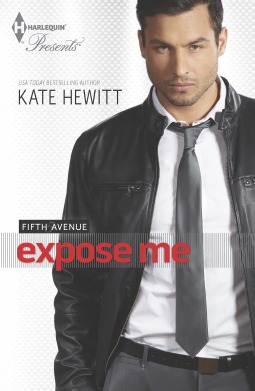 Expose Me
by
Kate Hewitt
Series:
Fifth Avenue Trilogy #3
Published by
Harlequin
on July 29, 2014
Genres:
Contemporary Romance
Format:
ARC
Goodreads
Purchase at
Amazon
|
Kobo

I want you to lose yourself. I want you to lose your mind. Anything else is an insult to my manhood.
Television journalist Chelsea Maxwell has done it. She's secured a prime-time TV interview that will be watched by millions. But none of those viewers will see beyond the carefully cultivated facade she's built to hide her dark past. So why do one man's eyes make her feel naked and powerless in their gaze?
Alex Diaz has built a global media empire from the ground up and is renowned for shedding a woman's clothes in seconds. He wants something from Chelsea, and it's not just access to her exclusive TV interview!
Will Chelsea relinquish her hard-won control and surrender to desire? One thing's for sure - it'll be a hell of a show!
My Review
The last book to the Fifth Avenue Trilogy and it definitely went out with a literal BANG. I was entranced with this story the minute I started reading it because I always love when an explosive revenge story comes to an epic ending. Kate Hewitt concluded this trilogy with an amazing ending to Austin, Hunter, and Alex's revenge against Jason Treffen. Holy moly!!! That ending!!! I literally was smiling ear to ear after I finished reading this book.
If you haven't read the first books in the trilogy…I highly recommend you do. You will need to read each book in order to get the full effect of what these 3 men had up their sleeve to bring down such an evil, shady man, such as Jason Treffen.
In Expose Me, we get to read what Alex has up his sleeve on bringing Jason down and I have to say he had it the hardest. He had to get someone on board that thought highly of Jason. She definitely was going to give Alex the run around. Alex is determined for her to see who Jason really is though. Chelsea is famous for her talk show that she does, to expose celebrities for what they have done and break them down literally on the show. She is what you would consider cold-hearted. She does it to get the ratings and that is what the people want that watch her show. Although, Chelsea has her own hidden secrets that no one knows about…not even her closest friends. She has her reasons on keeping those secrets. She doesn't trust people at first and when Alex approaches her with something she really can't believe, she makes him go through the ringer to prove to her the truth. She needs actual proof of what Jason has done, not just what Alex has already shown her. Alex is not ready to trust her yet, and I can definitely understand why he couldn't.
I don't want to give too much away because this is the ending of such a great trilogy. I loved Alex's character because he was very straightforward, except with when it came to spilling things he didn't want to just anyone. He had a hard life from the beginning, but he made up for it growing up. He also took it the hardest out of all the 3 guys, when it came to what happened to Sarah. I literally wanted to hug him in the book. Out of all the male characters in the trilogy, Alex was my favorite. Chelsea had her own demons she was battling and I was a little confused with her at first. Let's just say…she kept those secrets hidden until the very end. After she confesses, I wanted to hug her as well. She did a spectacular job…or should I say Kate Hewitt did a spectacular job on having Chelsea play a role in taking Jason down. Kate created two characters that were really similar and I didn't think I would like them at first, but I ended up adoring these two out of the other couples in the previous books.
BUT…I can't say it enough..I LOVED the ending to this book. Yup…my favorite part was my ending. =)
I give this book 4.5 moons and highly recommend it to readers out there that enjoy reading contemporary romance with revenge as the main theme to the story. If you are a fan of the show Revenge, you will enjoy ALL 3 of these books.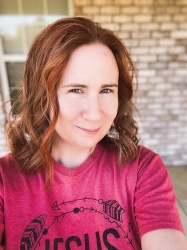 Latest posts by FranJessca
(see all)