ARC Review: 'First Ink' by Laura Wright
October 2, 2013
I received a complimentary copy of the book from the author in exchange for an honest review. This does not affect my opinion of the book or the content of my review.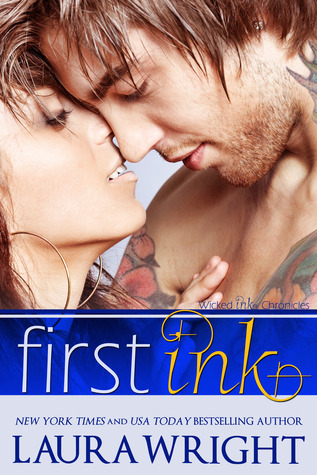 First Ink
by
Laura Wright
Series:
Wicked Ink Chronicles #1
Published by
LLC
on September 22, 2013
Format:
eArc
Source:
the author
Goodreads
Purchase at
Amazon

Rush
Women in his bed, celebs and rockers in his chair and a killer bank account at his disposal, life is pretty freaking swell. Then she walks back into it again. With her mismatched eyes, perfect pink mouth and a laugh that still haunts him, she gave him nothing but marvelous misery. Now she wants his hands on her again. Not for pleasure, but for pain. For Ink. A bleeding heart to match the one she left him with five years ago.
Addison
She can't forget him. No matter how hard she's tried. The pain she caused him in the past eats at her daily, and she can't move on with her life. But she has a plan, a hope for redemption – a way for him to take his revenge out on her flesh. But it'll only work if he lets her inside his exclusive world, under his famous artist's needle and into his bed—and heart-once again.
*First Ink can also be found in the Wicked Firsts Anthology releasing on August 19, 2013.*
My Review
First Ink is the first of the Wicked Ink Chronicles from Laura Wright. (This short novella can also be found in the Wicked Firsts Anthology)
This book was a very short and quick read that is perfect, whenever you need to quench your thirst of a sexy tattooed sexy guy. The minute Rush was introduced in First Ink; I knew I was going to fall head over heels for him, even with his distant and poor attitude in the beginning. There is just something about a sexy man with tattoos and not only that, one who is a tattoo artist and everyone wants him to tattoo them. ( Rush you can give me a tattoo any day) =)
First Ink is about Addison trying to make amends with her ex-boyfriend Rush, but it has never been easy since he has avoided her calls and emails, and even sent her letters back to her. She wants his forgiveness and hopefully gets the one man, she truly loved out of her head. Unfortunately, she is going to be thrown into Rush's tattoo chair at a convention, and she's going to get more than she bargained for when she sits in his chair.
Laura puts us in the heads of both characters, and we get to feel each of their feelings for each other and every time I read Rush's POV, I felt sorry for him. He had his heart broken, and he had every right to be the way he was. Laura did a marvelous job on writing this short novella, and I look forward to what is next in the Wicked Ink Chronicles.
Can I say…WOWZA…to the very heated moments between the characters. Oh yes, Rush won me over. =)
If you are looking for a book that has some angst, some forgiveness, and some very sexy times between two characters, you need to read this short ebook from Laura Wright.
I give this book 5 full moons, and I highly recommend it to New Adult and Contemporary Romance readers out there. After you read it though, you will definitely want more.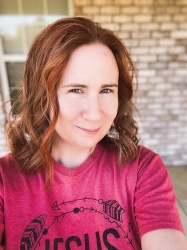 Latest posts by FranJessca
(see all)