ARC Review: 'Hardest Fall' by Juliette Cross
March 9, 2019
I received a complimentary copy of the book from Netgalley in exchange for an honest review. This does not affect my opinion of the book or the content of my review.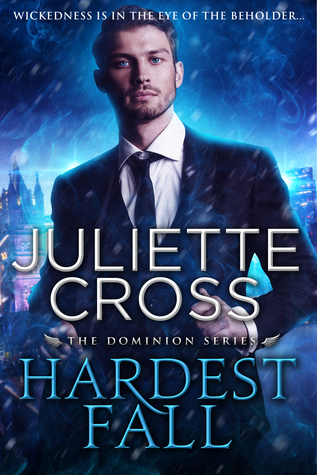 Hardest Fall
by
Juliette Cross
Series:
Dominion #2
Published by
Entangled: Amara
on February 25, 2019
Genres:
Paranormal Romance
Format:
eArc
Source:
Netgalley
Goodreads
Purchase at
Amazon
|
Kobo

The tattooed demoness, Bone, doesn't like anything except the magical weapons she makes. But she has hidden talents few know about. When I was brought to her near death, she used her Seraph song to manipulate flesh and bone to heal me. But she wasn't happy about it.
Now I must return the favor. Even though she refuses to take sides in the apocalypse, there's one job she's not willing to do for the demon prince Rook. If she doesn't, her head will end up on a spike. Of course, there's a good chance we're all going to die anyway, but I will do anything to protect this fierce woman—and not just because she saved me.
So, we're both off to kill a demon—or three—and possibly save the world.
Each book in the Dominion series is STANDALONE:* The Deepest Well (prequel)* Darkest Heart* Hardest Fall
My Review
Hardest Fall is the second book to Juliette Cross's Dominion series. I read the first book last year, but need to make time to type up my review for it finally. My 9-5 job at the time was at full-swing with different projects preventing me from typing up my review. I enjoyed the book, so I need to find time to type up my review finally. I may end up re-reading the book, especially after getting my fix of Anya and Dommiel in the second book. I love it when previous characters show up in other books.
Although, now I have my favorite characters in the series after reading this book because I got to dig deeper into Xander and Bone after reading Hardest Fall. Both characters have dark pasts, and they have consistently been reliving those dark pasts. Xander ends up on death's door at the beginning of the book and Bone ends up saving him. She has to when he's brought to her table. Now, Xander is transfixed to Bone and wants more of her, especially with what side Bone is on in the fight between good and evil. Unfortunately, Bone doesn't want anything to do with the demon hunter. Bone is a demoness, and she forges weapons for both the demon hunters and demons, but she chooses to stay neutral. Although, now she has the demon princes at her door to forge a weapon that could change everything and she is hesitant to do it, especially since she had a relationship with one of them. She knows they are up against something and now she may need to choose sides.
No more going into the story though because I don't want to give anything away. What are the things I enjoyed about the book? I loved how Juliette dived into both characters pasts and how we found out how Bone became fallen and how Xander became a demon hunter. Readers will also find out something even darker about Xander. He's come along way though. There are also some very dark twisted moments between Bone and the evil Demon Prince Rook, who she had a relationship with and I couldn't stand in the story. He was sick and twisted, and his brother was very sick and twisted too. Ugh! I'm so glad Bone ended up with Xander in the story. They were meant for each other. There were some very steamy moments between the two characters. I loved these together. The ending was very twisted at moments, and I had a feeling, what Rook was up to with his weapon.
One of the many reasons why I decided to read the Dominion series was I love books that have Fallen Angel/Demon characters. They have been some of my favorites to read in the Paranormal Romance genre. I also was intrigued by the synopsis by the books. The Dominion series happened to be the first books I happened to read by Juliette Cross. I'm going to fix that by picking up her other books too to read.
---
Story Rating: 4.5 stars
Steaminess Rating: 4 stars
Standalone or part of series: Second book in the Dominion series.
Do I recommend this book?  Yes.
Will I read other books from the author? Yes.
Tropes/Elements: Instant-Love; Dual POV; Apocalypse (Dystopian); Angels/Demons
Hero: Demon Hunter; Alpha; Dark Past
Heroine: Demoness; Seraph; Kick Ass; Loner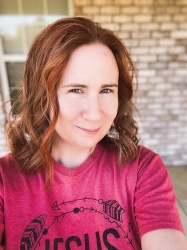 Latest posts by FranJessca
(see all)