ARC Review: 'How to Misbehave' by Ruthie Knox
January 28, 2013
I received a complimentary copy of the book from Netgalley in exchange for an honest review. This does not affect my opinion of the book or the content of my review.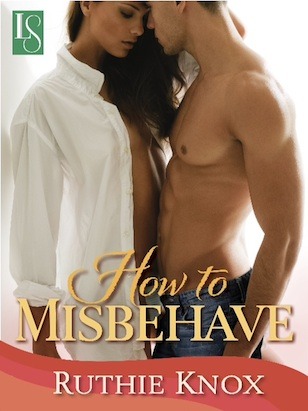 How to Misbehave
by
Ruthie Knox
Published by
Random House Publishing Group
on January 28th 2013
Genres:
Contemporary Romance
Format:
eArc
Source:
Netgalley
Goodreads
Purchase at
Amazon
|
Apple

What woman can resist a hot man in a hard hat? Beloved author Ruthie Knox kicks off her new Camelot series with this deliciously sexy original novella, in which a good girl learns how to misbehave . . . with all her heart.
As program director for the Camelot Community Center, Amber Clark knows how to keep her cool. That is, until a sudden tornado warning forces her to take shelter in a darkened basement with a hunk of man whose sex appeal green lights her every fantasy. With a voice that would melt chocolate, he asks her if she is okay. Now she's hot all over and wondering: How does a girl make a move?
Building contractor Tony Mazzara was just looking to escape nature's fury. Instead, he finds himself all tangled up with lovely Amber. Sweet and sexy, she's ready to unleash her wild side. Their mutual desire reaches a fever pitch and creates a storm of its own--unexpected, powerful, and unforgettable. But is it bigger than Tony can handle? Can he let go of painful memories and let the force of this remarkable woman show him a future he never dreamed existed?
Includes a special message from the editor, as well as excerpts from these Loveswept titles: Along Came Trouble, Flirting with Disaster, and Room at the Inn.
My Review
The question I'm asking myself right now is why I have not read any of Ruthie Knox's books sooner.  I have been told that her books will keep me up at night to finish them and this was true with "How to Misbehave".
"How to Misbehave" is a short ebook of the characters Amber Clark and Tony Mazzara, but Ruthie makes sure to quench are thirst with some very steamy moments between the characters, as well give us a taste of drama.
Amber Clark is what everyone considers the good girl and will not take risks, until the moment she is trapped in the basement with sexy building contractor, Tony Mazzara.  Tony Mazzara has been categorized at the bad boy and maybe he can teach the good girl something about being bad every once in awhile.
Tony has his reasons of not being exclusive with anyone because he has a past memories that are very painful.  Maybe the irresistible Amber will change him and he will change her in the meantime.
Ruthie Knox brings two characters together that can help each other.  Tony needed someone to get over his memories that have been haunting him forever and Amber definitely is going to change his world as well as hers.
"How to Misbehave" is a sweet and sexy read that will beg you for more.  Ruthie definitely did an amazing job on this short novella and I want more after reading it.  I want to find out more about the Tony's other family members already.
What I loved most is that Ruthie did not rush through the book with the characters.  It may be short, but it is very well-written.  I know…I needed more afterwards, but I got to fall in love with the characters and understand them.
If you are looking for a short contemporary romance novella that will keep you up all night and make you have a cold shower afterwards, then you definitely need to read this book.
The next book in the series is expected to release in March so you will not have to wait that long.  As least I think it is not a long wait.  I can definitely wait….at least I hope so.
I now know I must have Ruthie Knox on my auto-buy list and read her other books as well.  She definitely caught my attention from page 1 in this book…I can only imagine what she does in her other books.  =)
I received a complimentary copy of the book from the publisher in exchange for an honest review.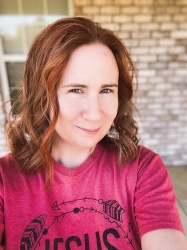 Latest posts by FranJessca
(see all)