ARC Review: 'I Want You Back' by Lorelei James
April 18, 2019
I received a complimentary copy of the book from the publisher in exchange for an honest review. This does not affect my opinion of the book or the content of my review.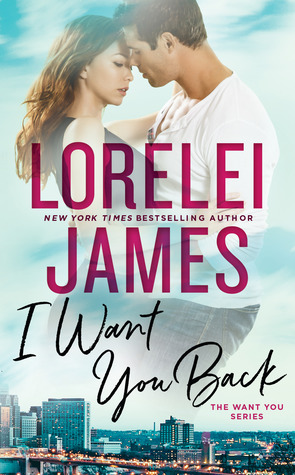 I Want You Back
by
Lorelei James
Series:
Want You #1
Published by
Berkley Books
on April 2, 2019
Genres:
Contemporary Romance
Format:
ARC
Goodreads
Purchase at
Amazon
|
Apple
|
Google Play
|
Kobo

New York Times bestselling author Lorelei James kicks-off her Want You Series with a Lund family cousin hot enough to melt the ice and mend a broken heart.
Former NHL star Jaxson Lund has returned to the Twin Cities, but he's at loose ends, unsure if he belongs at Lund Industries, or where he stands with Lucy, his ex-girlfriend and mother of his daughter, Mimi. Despite the signs she'd like to leave him in the penalty box, the attraction burning between them reinforces his determination to prove that he deserves a second chance...
Lucy Quade is in a good place with a steady job, a nice apartment, and a well-adjusted daughter, which is why she's hesitant when Jax insists on co-parenting. It's not that Lucy doesn't trust Jax...she's just unconvinced he can handle multiple responsibilities when he's been singularly focused on playing hockey. But when issues arise with Mimi, Lucy's shocked at how levelheaded and paternal he acts, giving her a glimpse of the Jax she used to know, the sexy, sweet man she fell for years ago.
Once Lucy lets her guard down, Jax goes all in to show her how good they are together, but will their past remain too large an obstacle to ever overcome?
My Review
I've always loved Second Chance Romances, so I jumped at the chance at reading I Want You after reading the synopsis of the book. I finished reading I Want You by Lorelei James on April 9th. I was supposed to finish it before it was released, but unfortunately, I've been dealing with horrible allergy issues during the last two months, and it's only getting worst. When will the pollen season ever be over with? If you live in Florida as I do, it's never over within this state. Ugh!
First off, I didn't read the 'Need You' books first, and I'm kicking myself in the rear for not reading those books. I should've read those before reading this book since this one is a spin-off of those books, but I will be picking those up before the next book in the 'Want You' series comes out, so I can catch up.
What's the reason why I gave this book a 3.5-star rating though? I don't like books that have cheating in them, even if it's mentioned in a relationship and after realizing what happened to the couple in the past I was taken back by this element in the story. There was also another issue at the end of the book that bothered me. The female character Lucy Quade met Jaxson Lund several years ago when she was getting her car detailed. She took a chance on the handsome stranger who didn't give her his full name at first, and they hit it off with a few dates sporadically with Jaxson's crazy schedule. Jaxson was enjoying how Lucy saw him not for a hockey player and a Lund family member, but himself. Although, Jaxson through his hockey days ended up doing unthinkable things that made him lose Lucy and also lose out on missing years on spending time with his daughter they had together. He's back in Twin Cities trying to make things right, but first, he has to decide if he's going to work at Lund Industries or make something of himself with his own business(es). He already has some items in the works to make it right with Lucy, but Lucy is not going to make it easy for him. This is where I loved Lucy's character and how she didn't let Jaxson's charm win her over again.
Now, there is a daughter in the relationship and Mimi won this reader's heart because she knew how to handle her parents' bickering. She got her grandparents, and even her Uncle to intervene and take her somewhere when she was not comfortable with situations of her parents were arguing. I will say this both Lucy and Jaxson love their little girl. Jaxson is trying to make up for missing out on his little girl, and Lucy is hesitant on letting him have Mimi on the weekdays due to how Mimi's reacts.
I loved how Lorelei showed the struggles of a relationship though between Lucy and Jaxson with Mimi and how they were making it work, even when they were not together. Mimi was loved by her parents, grandparents, Aunts/Uncles, cousins, etc. I also loved how Lorelei showed them together. I still couldn't get over the past of Jaxson, and what he did though and when a particular element came to light it made it even worse. Lorelei does have the dual POV's of the characters, and she has it where the characters go back in the past and how they met, etc., but it still did bother me a bit in the story. Here's something I suspect in a book that involves cheating from a character, and that's groveling. LOTS of groveling and a female character that may not trust that easily ever again or maybe take it day by day.
I do plan on reading more of this series and also checking out the Need You series now since I've been introduced to the Lund family. Dang, it! I can't believe I missed out on reading those books. I'll remedy that soon.
---
Story Rating: 3.5 stars
Steaminess Rating: 2 stars
Standalone or part of series: Part of series, but each can read as a standalone. (FYI…This is a spin-off series of Lorelei James 'Need You' series)
Do I recommend this book? Yes.
Will I read other books from the author? Yes.
Tropes/Elements: Second Chance Romance; Warning Element: Cheating is mentioned in this book; Alcoholism is also in the book.
Hero: Retired Hockey Player; Business Owner; Father (In the beginning he's not in the picture. He's making up for it though.)
Heroine: Working in PR at Lund Industries; Mother (Single mom for quite some time)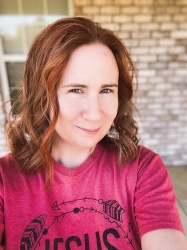 Latest posts by FranJessca
(see all)