I received a complimentary copy of the book from the publisher in exchange for an honest review. This does not affect my opinion of the book or the content of my review.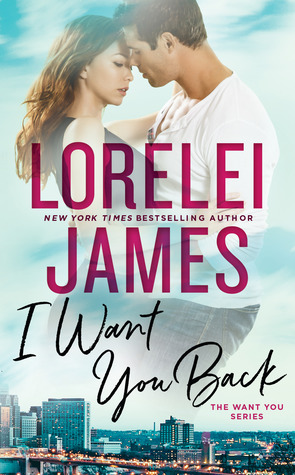 I Want You Back
by
Lorelei James
Series:
Want You #1
Published by
Berkley Books
on April 2, 2019
Genres:
Contemporary Romance
Pages:
400
Format:
ARC
Source:
publisher
Amazon Kindle
|
Amazon Paperback
|
Audible
|
Barnes & Noble
|
Kobo
Goodreads

New York Times bestselling author Lorelei James kicks-off her Want You Series with a Lund family cousin hot enough to melt the ice and mend a broken heart.
Former NHL star Jaxson Lund has returned to the Twin Cities, but he's at loose ends, unsure if he belongs at Lund Industries, or where he stands with Lucy, his ex-girlfriend and mother of his daughter, Mimi. Despite the signs she'd like to leave him in the penalty box, the attraction burning between them reinforces his determination to prove that he deserves a second chance...
Lucy Quade is in a good place with a steady job, a nice apartment, and a well-adjusted daughter, which is why she's hesitant when Jax insists on co-parenting. It's not that Lucy doesn't trust Jax...she's just unconvinced he can handle multiple responsibilities when he's been singularly focused on playing hockey. But when issues arise with Mimi, Lucy's shocked at how levelheaded and paternal he acts, giving her a glimpse of the Jax she used to know, the sexy, sweet man she fell for years ago.
Once Lucy lets her guard down, Jax goes all in to show her how good they are together, but will their past remain too large an obstacle to ever overcome?
My Review Continue reading →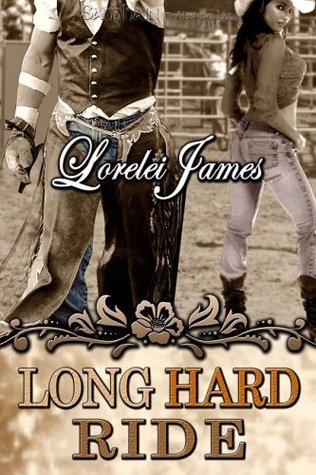 Long Hard Ride
by
Lorelei James
Series:
Rough Riders #1
Published by
Samhain Publishing
on March 1, 2008
Genres:
Erotic Romance
Pages:
287
Format:
eBook
Source:
Blog Tour Host
Amazon Paperback
Goodreads

Channing Kinkaid itches for a wild western adventure with an untamed man. Enter Colby McKay, bull rider, saddle bronc buster and calf roper. He knows he's found a woman who's up to the challenge of cutting loose. Intrigued by Channing's bold proposition to "horse around" on the road, Colby proposes sexual escapades not only in his bed, but in those of his two rodeo traveling partners. Can Channing give up total control? Especially when not all is as it seems with the sexy trio?
Rough Riders- Book 1
My Review Continue reading →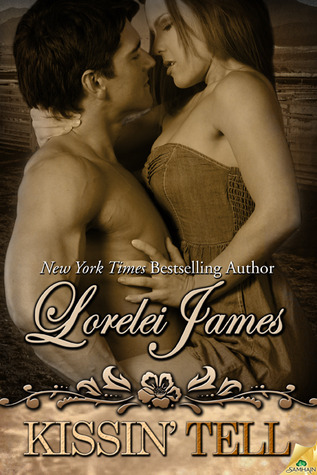 Kissin' Tell
by
Lorelei James
Published by
Ridgeview Publishing
on June 26, 2012
Genres:
Contemporary Romance
,
Erotic Romance
Pages:
318
Format:
eBook
Amazon Kindle
|
Amazon Paperback
Goodreads

Once she led him around by a string. Now he's the one holding the reins.
Georgia Hotchkiss swore wild horses couldn't drag her back to Sundance, Wyoming. So it's ironic she's forced to take a rodeo PR job in her former hometown—right before her ten-year class reunion. The only thing worse than facing her cheating ex-husband? Showing up to the reunion without a date.
Tell McKay had it so bad for Georgia "Hot Lips" Hotchkiss during high school that he let her run roughshod over him. But he's no longer that easily manipulated boy—these days he's earned a reputation with the ladies that lives up to the McKay last name. He agrees to escort her to the reunion—with one stipulation. Georgia has to prove she's left behind the goody-goody cheerleader of the past—by sharing his bed.
Their sexual chemistry burns so bright, they barely notice that the reunion has come and gone, and now they're tangled up in another dreaded "R" word—relationship. But if Tell wants to get the girl this time around, he'll have to come up with a whole new set of knots to tie up her heartstrings.
My Review Continue reading →