Review: 'Long Hard Ride' by Lorelei James
November 18, 2014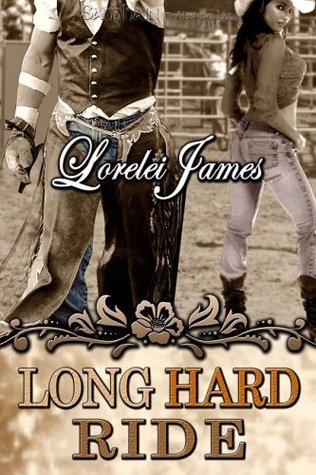 Long Hard Ride
by
Lorelei James
Series:
Rough Riders #1
Published by
Samhain Publishing
on March 1, 2008
Genres:
Erotic Romance
Format:
eBook
Goodreads
Purchase at
Apple

Channing Kinkaid itches for a wild western adventure with an untamed man. Enter Colby McKay, bull rider, saddle bronc buster and calf roper. He knows he's found a woman who's up to the challenge of cutting loose. Intrigued by Channing's bold proposition to "horse around" on the road, Colby proposes sexual escapades not only in his bed, but in those of his two rodeo traveling partners. Can Channing give up total control? Especially when not all is as it seems with the sexy trio?
Rough Riders- Book 1
My Review
Long Hard Ride is not the first book I've read by Lorelei James because two years ago I read another book in the Rough Riders series out of order. (I don't read out of order much because it's a pet peeve of mine, but the book's synopsis caught my eye)
I have been meaning to read this series from the beginning because the book I read two years ago sucked me into the Rough Rider series. I was ecstatic to get a chance to read Long Hard Ride for the first time, so whenever I had time between work and home I was reading this book. I wish I could've read it in a decent time, but my job takes precedence.
Things I enjoyed most about Long Hard Ride:
– Lorelei's James writing style, especially how she writes the steamy scenes. She's very detailed. =)
– Channing Kinkaid. She was a character trying to live her life and have fun. She didn't want her family to decide her life for her.
– The secondary characters of Long Hard Ride. Cash and Gemma. Those two were a riot at times.
Things that drove me crazy, but didn't stop me from reading:
– Colby McKay….Oh boy! He is one crazy alpha male who has emotions going everywhere in Long Hard Ride. He's not my favorite male so far from this series, but I know I'm going to like his brothers. I just didn't connect well with him.
– Trevor….He's such a pain in the butt with hiding something that I wanted to smack him. Other than that, I liked him a little more than Colby.
– I don't usually say this, but too many sexual moments between the characters that took away from the story. Don't get me wrong I enjoyed some sexual moments, but it was a lot with certain characters. Let's not forget how Colby handled certain sexual moments.  Crazy Alpha male!
Other than that I enjoyed reading Long Hard Ride. Channing was my favorite character from the book and Lorelei James did make me teary-eyed in certain scenes in the book. It's never easy to read scenes, when someone gets hurt, etc. I look forward to reading this series in order now, just need to find time in between work, soccer/dance schedules, etc.
I give this book 4 moons and recommend it to readers who enjoy reading cowboy (bull rider) books with lots of steamy romance scenes.
This book includes: M/M, some mild BDSM, anal, menage, and lots more.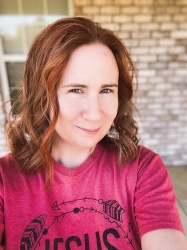 Latest posts by FranJessca
(see all)