Review: 'Kissin' Tell' by Lorelei James
June 23, 2012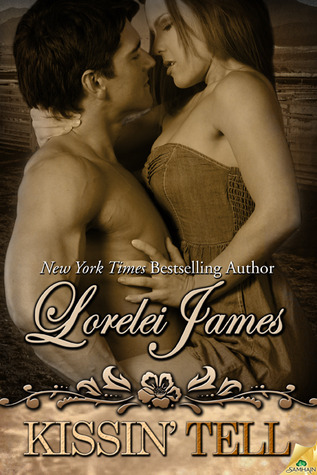 Kissin' Tell
by
Lorelei James
Published by
Ridgeview Publishing
on June 26, 2012
Genres:
Contemporary Romance
,
Erotic Romance
Format:
eBook
Source:
the author's assistant
Goodreads
Purchase at
Amazon
|
Apple

Once she led him around by a string. Now he's the one holding the reins.
Georgia Hotchkiss swore wild horses couldn't drag her back to Sundance, Wyoming. So it's ironic she's forced to take a rodeo PR job in her former hometown—right before her ten-year class reunion. The only thing worse than facing her cheating ex-husband? Showing up to the reunion without a date.
Tell McKay had it so bad for Georgia "Hot Lips" Hotchkiss during high school that he let her run roughshod over him. But he's no longer that easily manipulated boy—these days he's earned a reputation with the ladies that lives up to the McKay last name. He agrees to escort her to the reunion—with one stipulation. Georgia has to prove she's left behind the goody-goody cheerleader of the past—by sharing his bed.
Their sexual chemistry burns so bright, they barely notice that the reunion has come and gone, and now they're tangled up in another dreaded "R" word—relationship. But if Tell wants to get the girl this time around, he'll have to come up with a whole new set of knots to tie up her heartstrings.
My Review
This was one HOT, Steamy, Sexy, Western Romance Book…that I had a hard time putting down. I found myself fanning myself several times during parts of the book that was EROTIC. OMG!
Lorelei James is one author who can make a "Book Mama" smile, giggle, and squirm.
Here's a tip for ALL the men out there…sex on a trampoline will do things to your body parts that will hurt. =)
Oh…and now I'm craving ice cream thanks to this darn book.
Georgia Hotchkiss (aka…Hot Lips to the guys back in high school) is one female character who has gone through hell. Here are some obstacles in her life she has to deal with: her ex-husband is a douche, her Dad is naive when it comes to Georgia's ex-husband, and her Mom…well…there's something going on with her that's she's not sure about yet. Then there's the fact she lost her twin-brother after they graduated high school. She never expected the hottie who sat behind her in History class would come back in her life and change her world.
Tell McKay; he's known to be a ladies man after graduating high school. He's following in the McKay guy tradition in the family. He's not ready to settle down at all. He has his issues he's dealing with: his Mom thinks he has no life, his brothers like to use him, and his Dad is a jerk from hell.
He never thought the girl of his fantasies from high school who he sat behind in history class would come back into Sundance, Wyoming. Georgia "Hot Lips" was his teen fantasy. He always loved her, but could never be near her because of her a-hole boyfriend, Deck (who ended up being her ex-husband).
Now is Tell's chance to finally get his chance with Hot Lips due to the high school reunion coming up. Georgia needs a date and Tell wants to show everyone, especially Deck that people can change.
My thoughts on "Kissin' Tell" is that I enjoyed every minute of it. Like I stated above, I had a hard time putting it down. I loved Tell and his dom ways. He took control in the bedroom. The things he did Wow!!
I loved Georgia and how willing she was to do anything with and for Tell. She was a wild woman. Tell had actually to tame her, which I thought was funny.
I loved the storyline of "Kissin' Tell." I cried in certain parts of the book because I felt the emotion of the characters. Both Tell and Georgia had a life changing event happen to them, and they both were able to be there for each other and help cope with their losses.
I love Lorelei Jame's writing style, and I how she wrote the steamy scenes between the characters. I've never read a book that involved ice cream in a scene and a trampoline in a different view. Yes, I typed trampoline. I still can't stop thinking about both of those sex scenes…and those were just two. There are plenty more between Tell and Georgia that will have you curling your toes with excitement.
I recommend this book to anyone who loves reading western romance, erotica, and of course those ladies who love cowboys. This book definitely will make you want to "ride a cowboy instead of a horse." =)
Be prepared for some mind-blowing sex scenes that will probably have you fantasizing your sexual fantasies after you read this book. =)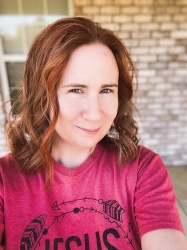 Latest posts by FranJessca
(see all)