ARC Review: 'Intoxicated' by Monica Murphy
June 19, 2014
I received a complimentary copy of the book from the publisher in exchange for an honest review. This does not affect my opinion of the book or the content of my review.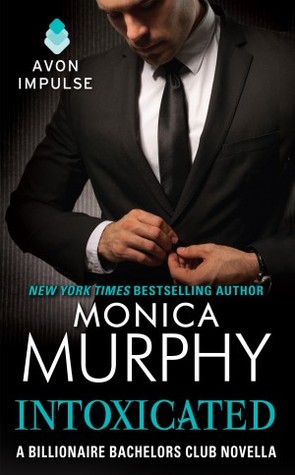 Intoxicated
by
Monica Murphy
Series:
Billionaire Bachelors Club #3.5
Published by
Avon Impulse
on July 8, 2014
Genres:
Contemporary Romance
Format:
eArc
Goodreads
Purchase at
Amazon

New York Times bestselling author Monica Murphy wraps up her sexy Billionaire Bachelors Club series with a wedding to remember. But this time, they're not bachelors anymore, and the groom ... is one of them.
It's Gage and Marina's wedding day, but wedded bliss seems a long way off: Ivy's just gone into labor, Marina's missing her matron of honor, and Bryn's giving Matt the silent treatment.
It's up to Archer, Gage, and Matt to make sure this day goes off without a hitch. But between brides and babies, there's the not-so-little issue of the million-dollar bet to attend to. If only they can figure out who won ... and who's paying up. Is everyone a winner? Or will someone leave broke--and brokenhearted?
My Review
Intoxicated is the novella that completes the Billionaire Bachelors Club for the readers that have been wondering what happened to the three couples. Monica Murphy's ties each story of the couples up with their own endings, and I definitely would consider these epilogues to each of the couples novels.
Although, while reading this it did feel kind of rushed, but it is always great to find out what happened to the characters after they get their happily ever after. Although, Bryn and Matt's story in Intoxicated still felt kind of not finished. There was still the question of marriage with these two. Bryn was being difficult….way too difficult in my eyes. I felt terrible for Matt. Archer and Ivy are dealing with the pregnancy, but in Intoxicated readers will find out the sex of the baby. (I really enjoyed Archer and Ivy becoming parents to their little one…such a sweet ending for these two) Then there's Marina and Gage, and how Marina has turned into such a Bridezilla. She definitely needed a chill pill. Although, Gage definitely got her to calm down and act herself eventually. =)
If you are a fan of the Billionaire Bachelors Club and are wondering about the characters, I definitely recommend reading Intoxicated. It's a short novella, so it can be read during a break from work or in my case a break from college assignments.
I give this book 3.5 moons and look forward to many more books from Monica Murphy in the future. It's all thanks to InkSlinger for introducing Monica's books to me this year through their tours. =)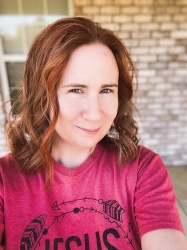 Latest posts by FranJessca
(see all)