ARC Review: 'Lay Me Down' by Erin Kellison
June 12, 2014
I received a complimentary copy of the book from the author in exchange for an honest review. This does not affect my opinion of the book or the content of my review.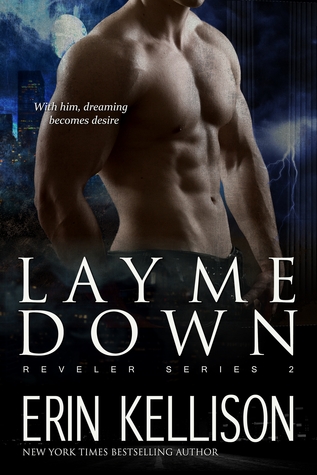 Lay Me Down
by
Erin Kellison
Series:
Reveler #2
Published by
LLC
on May 12, 2014
Genres:
Paranormal Romance
Format:
eArc
Goodreads
Purchase at
Amazon

Able to navigate sleep's vast dreamwaters, wild child Maisie Lane makes easy money as a courier delivering packages from one dream to another. So what if her employers are on the shadier side of the law? Her sister thinks she's living for the pleasure of the moment. Pleasure is involved—why shouldn't it be?—but every step Maisie takes is part of a careful plan. That is, until she crosses into a dream so evil, she has no choice but to run.
Special Agent Steve Coll is tasked to recruit Maisie for Chimera, the organization that polices shared dreams. At first he's taken with her funny and carefree spirit, then brought to his knees by her tough and passionate soul. Touching her is forbidden ecstasy, but Steve can't resist breaking the rules with Maisie. A darkness is gathering, evil preparing to strike, and only Maisie stands between it and innocent lives. No matter what happens, Steve won't let her stand alone—he'll die before he leaves her side.
My Review
Lay Me Down is the second novella to Erin Kellison's Reveler series, and it continues on where Darkness Falls left off at. In Lay Me Down, we have Maisie and Steve taking the reigns with this story. Special Agent Steve Coll is apart of the Chimera and wants to recruit Maisie for Chimera. Unfortunately, if you've read Darkness Falls you'll find out that Maisie has gotten into something that is shady for the Rêves. She's been delivering for packages through dreams, but she never knows what she is delivering. All she cares about it is the money she receives from delivering. She has no clue that the people that make her deliver the packages are under Chimera's radar as being up to NO good.
In Lay Me Down, we find out a little more about the Chimera and the bad guys. Steve and Maisie were two characters I adored in complete different ways. Steve with his secret that is revealed in this book that should freak people out…especially Maisie, but she actually takes it very well. He is also very protective of Maisie…even though he tries to convince himself he's not. The minute I was introduced to Maisie in Darkness Falls, I adored her personality. She is what you would consider a rebel, and she doesn't care what people think of her. She also has a smart mouth and knows how to deal with Steve. She has rare talents like her sister, Jordan does and I was fascinated to learn about Maisie in Lay Me Down.
The storyline although felt a little rushed in this book, which is why it's not getting the full 5 full moons. I felt confused during parts of the story because of how fast everything was going, but I still enjoyed reading it. Questions were answered in this story about certain things I was curious about. I know the author is most likely building up the story even further, which I can patiently wait for. =)
I give this book 4.5 moons and recommend it to PNR readers out there that enjoy not only paranormal elements, but also a mixture of suspense and lots of action.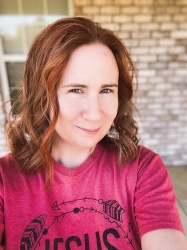 Latest posts by FranJessca
(see all)