ARC Review: 'Losers Part Two' by Harley Laroux
December 10, 2022
I received a complimentary copy of the book from the blog tour host in exchange for an honest review. This does not affect my opinion of the book or the content of my review.
This book may be unsuitable for people under 18 years of age due to its use of sexual content, drug and alcohol use, and/or violence.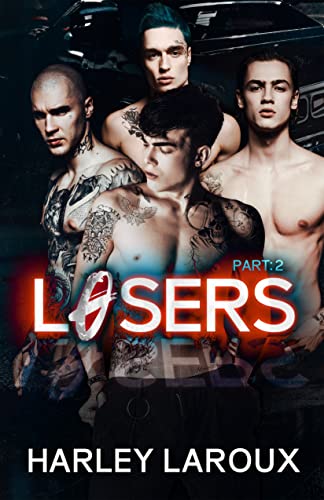 Losers: Part II
by
Harley Laroux
Series:
Losers #2
Published by
Self-Published
on December 9, 2022
Genres:
Dark Romance
,
Polyamorous Bisexual Romance
,
Reverse Harem
Format:
eArc
Goodreads
Purchase at
Amazon
Every action has consequences.
I made one foolish mistake and ended up with a debt I had only one way to pay...by bowing my head and submitting to the men I swore I hated. But in their dominance I found catharsis. In the darkness we share, parts of myself were brought to the light.
I've been wearing a mask for far too long.
Now I'm torn between the future I thought I wanted, and a life I once believed was only fantasy.
These feelings between us were never just a game.
What am I willing to sacrifice? My pride and carefully laid plans, my determination that I can do it all alone? Or my new-found freedom to live without boundaries with the men who turned my world on its head? How much am I willing to give up?
Who am I willing to lose?
Although not required, it is recommended to read the novella, The Dare, prior to reading Losers.
This book is part 2 of a duet. It is is First Person, Multi POV.
Losers is an 18+ polyamorous bisexual romance between one woman and four men, including MF, MM, and group scenes. Reader discretion is strongly advised, this is a dark read. This book contains graphic sexual scenes, intense scenes of BDSM, graphic violence, and strong language. A full content note can be found in the front matter of the book.
---
Losers Part One and Part Two will be my TOP Fave books for 2022. I've already deemed it. No other books compare with how much love I had for the characters in this book and their storyline.
Storyline/My Thoughts: This will be a different review because I need to do this differently for once. I need to thank Harley for these books. I will never forget these characters and their storyline. They will forever live in my head, and these books will be reread many times because I know I will miss them.
Dear Harley Laroux,
Thank you for writing Losers Part One and Part Two for us readers. For giving us, Jessica, Manson, Lucas, Vicent, and Jason's story. Ever since I read The Dare, I wanted to know if these characters would end up together and have a HEA. They each deserved one, especially when you gave us their backstories and what they had continuously gone through. You wrote an unforgettable story that we all were invested in from beginning to end. These books probably put you through a lot, too, wanting to give us the best for these characters. You lost sleep and worked weekends writing their story, and we are thankful to you! You are a fantastic storyteller. You make the characters feel like family, and we will never forget them. I know I won't. I feel like these characters are real, and I will forever miss them now that you have completed their HEA. Thank you for sharing their story with us! We greatly appreciate, adore, and love you! 
Now on to my love of each character: (How do you say bye to them? I can't. These characters will be forever ingrained in my memory. I loved each of them differently.)
Jessica – I loved watching her grow with these boys. She was doing things she would have never imagined, and I'm glad Manson, Luca, Vincent, and Jason opened her up. She grew so much since The Dare. She found out how friends and family were supposed to treat each other. She felt loved for the first time and learned to love too. 
Manson – What can I say about him? Manson has been a favorite since The Dare. I loved getting to read his POV and also getting to read his relationship with Lucas. Manson and Lucas were meant to be together. Manson gave Lucas what he needed and vice versa. Another thing I loved about Manson was his dominant side. Not only with Jessica but with Lucas, too. Manson had put both on their knees. Yes, I was all for it. What Manson had to go through with his father was horrible. No young man should ever fear their father as he had to in this book. I'm going to miss Manson. 
Lucas – After reading his POV and finding out his backstory, Lucas became an instant FAVE of mine. He had been through so much and deserved love. He got it from Manson, Vincent, and Jason. He also got it from Jessica. He was hesitant at first to let her in, but once he did, no one could stop him. He was very protective of his girl and his whole family. He actually had been protecting Jessica for a while. Who knew the most challenging character would have a soft side? (Not really soft, but one that you would want at your back in a fight). I loved how he didn't fear Jessica's mom and confronted that woman. He was the only one that put Jessica's mom in her place.
Vincent – Vincent will forever be remembered as the perfect dominant in the bedroom and the perfect boyfriend to Jason. I loved his relationship with Jason. I also loved that he had many toys, gadgets, ropes, etc., for the bedroom. If you are looking for something in particular, know that Vincent has it and is always prepared. Jason is one lucky guy. Vincent is the only one in the group with a caring, loving, and supportive family. I loved getting to meet his family and how they accepted the polyamorous relationship that Vincent had with Manson, Lucas, Jason, and Jessica. I loved that Jessica got to meet them, too.
Jason – My fave blue-haired tattooed guy that I will forever know as Zero Cool. (I will forever love that Harley referenced one of my fave movies in Part One.) Jason may be the smartie pants of the bunch but don't ever mess with his family. He will lash out, and I loved seeing another side of him. He worries a lot and loves fiercely. I despised what his family did to him, but I'm glad he found his true family with Vincent, Mason, Lucas, and Jessica. Gosh, darn it, I'm going to miss him.
Harley gave the characters the BEST damn HEA!! She did put me through the wringer when reading Part Two. The trouble these characters had to deal with when it came to Manson's father, and Jessica's so-called old buddies caused havoc, too. I had a hard time putting down this book. Let's not forget the spicy moments. Harley upped it in this book with more group scenes. Lots more. Cold showers may be needed to cool off from those scenes. (MM, MMF, MF, etc.) You get the idea.
I wish I could give this book ten stars, but unfortunately, Amazon/Goodreads/Bookbub won't let me. I give it five stars, and I'll repeat it, but this book and Part One will be my TOP reads for 2022. Harley, thank you again for giving us these characters and their story.
Standalone or Part of Series: Series. I recommend reading The Dare and Losers Part One before reading Part Two.
Steam/Spice: 🌶 🌶 🌶 🌶 🌶
Genre(s)/Trope(s)/Element(s): Dark Romance. Found Family. Polyamorous Bisexual Romance. Why Choose/Reverse Harem. MF, MM, and group scenes. BDSM.
Trigger(s)/Content Warning(s): I recommend reading the Content Note from the Author in the beginning of the book where she lists possible triggers for readers.
Would I recommend this book? Fuck, Yes. I recommend this book for readers who love Reverse Harem/Why Choose, which has MF, MM, and many group scenes. You will fall head over heels for these characters. I know I did, and I will never forget them. Their relationship together is EPIC!!!

This post contains affiliate links you can use to purchase the book. If you buy the book using that link, I will receive a small commission from the sale. It will help sponsor future giveaways but costs you nothing extra. You can read the full disclosure underneath the Privacy Policy.
---
---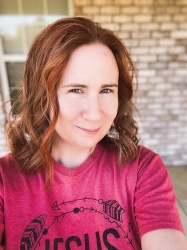 Latest posts by FranJessca
(see all)