ARC Review: 'Nothing to Fear' by Juno Rushdan
September 4, 2019
I received a complimentary copy of the book from the publisher in exchange for an honest review. This does not affect my opinion of the book or the content of my review.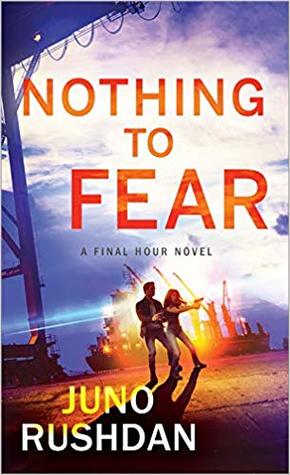 Nothing to Fear
by
Juno Rushdan
Series:
Final Hour #2
Published by
Sourcebooks Casablanca
on August 27, 2019
Format:
eArc
Goodreads
Purchase at
Amazon
|
Apple
|
Google Play
|
Kobo

The clock is ticking
Fearsome Gray Box operative Gideon Stone is devoted to his work and his team. He's never given reason to doubt his loyalty...until he's tasked with investigating Willow Harper, a beguiling cryptologist suspected of selling deadly bio-agents on the black market.
He knows she's innocent. He knows she's being framed. And he knows that without him, Willow will be dead before sunrise.
Thrust into the crossfire of an insidious international conspiracy, Gideon will do anything to keep Willow safe...even if that means waging war against his own. With time running out, an unlikely bond pushes limits―and forges loyalties. Every move they make counts. And the real traitor is always watching...
---
I wanted to finish reading Nothing to Fearby Juno Rushdan before September, but between my daughters' hectic schedules and my migraines, I was not able to complete the book until 9/2/2019.
I love the Final Hour series by Juno Rushdan. This has been my first Romantic Thriller series, and I love the storylines and heart-pounding moments in these books. Juno Rushdan keeps me on the edge of my seat when reading the Final Hour series and I can't get enough of it. Now, I'm counting down to the next book in the series after reading Gideon aka Reaper and Willow's story.
There's a mole in the Gray Box, and everyone is stunned it's one of their own, but the person who is the mole is not the mole. There's a traitor in their operation, and they have to find out who it is before they have more significant trouble from the government. Willow is set up to be the mole/traitor at Gray Box, and only one person in the Gray Box believes she can't be the mole, and that is Gideon. He will do anything to prove Willow's innocence. She's one of the Computer Analysts/Hackers, while Gideon is known as the Reaper for his ways of interrogating and killing someone. Gideon will end up protecting Willow from the real traitors while trying to find a way to clear her name. Although, he never expects to fall for the analyst, especially after what happened to his marriage with his wife, who was killed. (I couldn't stand his wife and what she did to him.) Truths will be revealed from both characters in this book. Willow will admit that she has Asperger's Syndrome and Gideon suffers from not getting attached to someone due to his past.
Both characters are complete opposite's of each other due to their jobs and personalities. Willow should be scared of Gideon, and he tries to convince Willow he's not an average guy. These two characters end up having bullets shot at them and fists thrown at them at every turn. This is what you would call a book that will keep you on the edge of your seat and wondering who the real traitors are in the story. Readers will get not only Willow's and Gideon's POV but the bad guys too. There is so much going on that end up wanting more after the book is finished. I know I did.
Be prepared to be shocked at the ending, especially after finding who is the actual mole in the Gray Box. I was surprised, and so was other characters in the book. The one thing I enjoy about Juno's writing is getting to know other characters too in the book.
If you enjoy a book that keeps you edge of your seat and keeps you turning the pages, then this book and this series are for you. Although the books each follow a new couple, I would recommend reading in order.
---
Story Rating: 4.5 stars
Steaminess Rating: 3.5 stars
Standalone or part of series: Part of the Final Hour Series and I recommend reading in order due to storylines.
Do I recommend this book? Yes.
Will I read other books from the author? Yes. She's become an auto-buy author for me.
Tropes/Elements: Suspense; Thriller; Opposite's Attract
Hero: Former CIA Agent, Former Quarterback Star; Scary Interrogator
Heroine: Computer Analyst; Hacker; Asperger's Syndrome; Being framed for something she hasn't done

This post contains affiliate links you can use to purchase the book. If you buy the book using that link, I will receive a small commission from the sale. It will help sponsor future giveaways but costs you nothing extra. You can read the full disclosure underneath the Privacy Policy.
---
---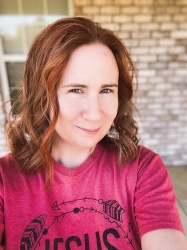 Latest posts by FranJessca
(see all)