ARC Review: 'Ruthless Knight' by A. Jade
January 23, 2020
I received a complimentary copy of the book from the blog tour host in exchange for an honest review. This does not affect my opinion of the book or the content of my review.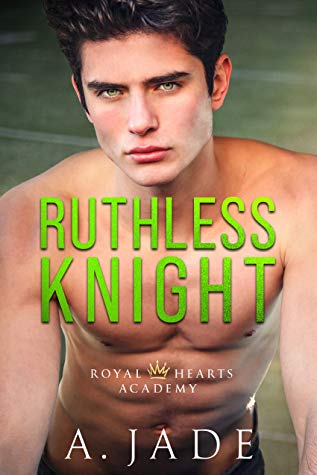 Ruthless Knight
by
Ashley Jade
Series:
Royal Hearts Academy #2
Published by
Self-Published
on January 23, 2020
Format:
eArc
Goodreads
Purchase at
Amazon


Welcome to their kingdom.

Cole Covington is the most popular heartbreaker at school. Every guy wants to be him and every girl wants to screw him. Except me. His devastatingly good looks, golden arm, and flirty smiles don't do it for me anymore...because I know what's lurking underneath the star quarterback's gorgeous armor.
At least I thought I did.
Sometimes the most beautiful people...hide the ugliest truths. And sometimes the only way to save someone... is to walk beside them through hell.
Sawyer Church is the bible-thumping nerd of Royal Hearts Academy. Girls pick on her and guys don't notice her. Except me. Sweet, curvy, and sarcastic, she's impossible to ignore. No matter how much I try. Everyone at school has her pegged as the chubby, Jesus loving geek, but unlike them—Sawyer's real and never pretends to be someone she's not.
Until I ask her to be my fake girlfriend.
Sometimes the most beautiful souls...hide the greatest pain. And sometimes the only way to save someone... is to fight for them.
This is book 2 in the Royal Hearts Academy series. Please note: Although this is Cole and Sawyer's book, Cruel Prince (Jace and Dylan's book) should be read first for a better understanding of the family dynamic. WARNING: Royal Hearts Academy is a New Adult/High School series of standalones filled with drama, a touch of angst, and boys who are bad to the bone. The characters are flawed. If you're looking for a safe, sweet romance with nice heroes and heroines who are perfect all the time, this series is NOT for you.
---
Oh my! I thought Cruel Prince had me a crying mess when I read it last year, but no, A. Jade proved me wrong with Ruthless Knight. Thank goodness, my husband was not in the room when I read the previous parts of Ruthless Knight because I was bawling. I couldn't sleep after reading it; that's how emotional I was after finishing the book. I loved the book, though, even if it ripped my heart out and tore it in pieces with Cole's story.
Oh, Cole! This young man was cold and dark inside his soul, but that's due to no one loving him. At least he believes no one loves him, and finding out how he was treated when he was young was heartbreaking. The saddest part was finding out more about Liam's story through Cole. Liam was Cole's twin brother, and these two didn't get along at all. Cole thought everyone loved his twin brother more. The most significant scene that broke my heart was when Cole revealed something about the night when his twin brother came to see him at his most vulnerable time. I don't want to give anything away, so I'm going to stop there. Be prepared ahead of time. You'll need a box of tissues. I wish I could go through the book and give Cole's twin brother comfort and also give Cole support too. It had to be one of the hardest scenes in the book that I read until A. Jade made me cry even more towards the end. Oh gosh! She's an author that can make you go through so many emotions.
Cole may have never known love until he finds love with a girl who has been bullied for years now, even by him. Sawyer Church is the complete opposite of Cole, but she makes him better. He shouldn't love her because she annoys him with her love of Jesus and her pureness, but he adores her for 'her.' She's not fake like everyone else. Sawyer is the girl everyone bullies for her supposedly being overweight. She even gets bullied at home by her mother, which broke my heart. I wanted to go through the book and slap her mama for putting Sawyer through so much grief. Sawyer was a smart, beautiful girl who stuck up for her friends and fought back with everyone that bullied her. Although, she ends up doing something that will harm her in the long run that she supposed would help her with her busy schedule. I adored Sawyer in this book and was glad I got to read her story, since the first book she was there for Dylan. Sawyer is the best friend who will back you up and always be there for you.
A. Jade wrote another book that made me cry, smile, laugh, and even mad. I had a hard time putting down the book, even if I wanted to go through the book and knock some sense into individual characters. Cole was one of them and then Sawyer. There was also Bianca (Cole's little sister) and Oakley. This book has some severe triggers that involve violence, depression, suicide, drugs, bullying, and death. A. Jade, though, brings to light issues that include bullying and what high school kids go through and what happens to a family that loses a loved one to suicide. This is a tough book to read, but I would read it again and again. A. Jade has become a favorite author of mine due to her writing style and the stories she tells. I highly recommend this book and the first book to anyone who loves to read High School Bully Romances. I would also recommend reading the books in order because you don't want to miss out on Cole's brother's story, Jace. I loved reading more about Jace and Dylan's relationship and what they are doing now after their book. Jace and Cole now have their HEA, and here's hoping their little sister, Bianca gets one too because she needs one as well.
---
Story Rating: 5 stars
Steaminess Rating: 4.5 stars
Standalone or part of series: Part of series, but each can be read as a standalone. Although, I recommend reading in order.
Do I recommend this book? Yes.
Will I read other books from the author? Yes.
Tropes/Elements: Opposite's Attract; Fake/Pretend Relationship; Enemies-to-Lovers; Violence; Drugs; Suicide/Death; Bullying

This post contains affiliate links you can use to purchase the book. If you buy the book using that link, I will receive a small commission from the sale. It will help sponsor future giveaways but costs you nothing extra. You can read the full disclosure underneath the Privacy Policy.
---
---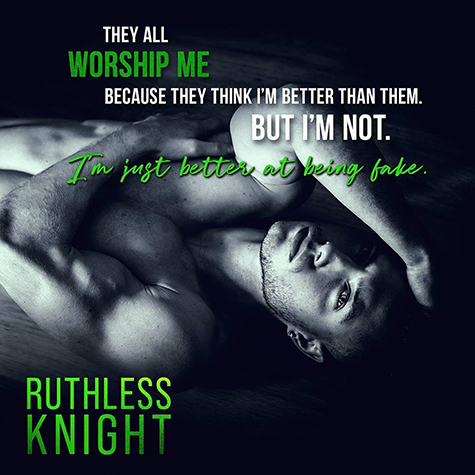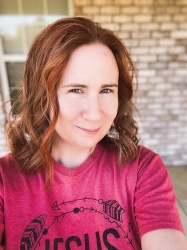 Latest posts by FranJessca
(see all)