ARC Review: 'Something Like Normal' by Monica James
August 14, 2023
I received a complimentary copy of the book from the author in exchange for an honest review. This does not affect my opinion of the book or the content of my review.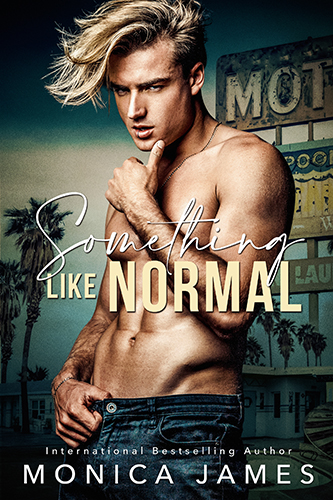 Something like Normal
by
Monica James
Series:
Something like Normal #1
Published by
Self-Published
on August 14, 2023
Genres:
New Adult Romance
,
Romantic Suspense
Format:
eArc
Source:
the author
Goodreads
Purchase at
Amazon
|
Apple
|
Barnes & Noble
|
Kobo

I have a secret…
And I've kept this secret hidden since I was eight years old. But I'll no longer allow my past to define me.
A fateful decision has left me a fugitive on the run. I should be afraid, yet I've never felt more alive.
My name is Mia Lee, but that person died the night I spilled blood and didn't feel a thing.
I'm on a Greyhound bus, ready to start a new life. A life that includes finding my mother, who left without a word when I was three.
But I end up meeting four people who change my life forever. And one person, in particular, shakes things up beyond repair.
Quinn Berkeley.
He's just as damaged as I am. And harbors secrets just as dark as mine. But he gives me hope that living a normal life is within reach.
However, the blood on my hands has forever stained my soul.
No one can outrun their past.
Especially one filled with bitter memories that refuse to remain…dead.
---
Something Like Normal is the first book in Monica James' Something Like Normal series. It was first released in 2014, and it's been re-released this year (2023). This was the first time I read Something Like Normal, and I enjoyed it.
Something Like Normal touches on some difficult topics and elements that involved the FMC, but it's more suspenseful than dark. It's a New Adult Romance where the heroine, Mia, is on the run after enduring things a young girl should never experience as a child with her father–a father who I couldn't stand in this book after hearing the things he made Mia do for him. No young girl should have to go through what Mia experienced. I'm glad she escaped her father, even if she's on the run with a new name and trying to find a mother who left her with the worst father possible.
Mia is now Paige and ends up in a small town after taking a bus where everyone knows each other. The people in the town are very friendly with her, and they know she's harboring secrets, but no one pushes her, not even the older man, Hank, who lets her live and work at the motel he owns. He is more of a father figure (who she calls Grandpa) than her father was to her. Paige/Mia gets a job at a local diner and is friends with everyone there, including a guy that tends to show up at the most opportune moments. She starts to feel for him, but she knows he has secrets.
The book is told solely in the FMC's POV, but the book is mainly about her and her struggles and strengths as a character. I loved that Mia/Paige found people that helped her realize that she could live a normal life now, which is all she wants after everything she was put through with her father. She finds friendship and possibly love, even if the boy is difficult to get a read of when he always goes missing. The issue she has most in this book is that she has to hide her true identity from her new friends, and I know she hates it, but she only does it because she thinks they'll think less of her, but that's far from the truth. She has every right to live happily now with the new family she's made. I could gush about her some more, but my review would be too long.
This book does have a slow pace in the beginning and takes a while to pick up, but other than I liked the book. I knew what would happen at the end because everything was good for Mia/Paige for it not to be messed up for her. She can't seem to catch a break, but I know she can handle anything. She proved it in this book and has the right people there to support her.
A scene that broke my heart for Mia/Paige involved the guy she likes. I couldn't stand what he did to her, but he tried to redeem himself and tell her why he did it. I wish she would have had feelings for the other guy that had obvious feelings for her. Yes, there's somewhat of a love triangle in this book with two guys liking the same girl, but the girl only has feelings for one–the bad boy type. I'm unsure if I like his character right now, but hopefully, he redeems himself in the next book. He is there for her at the end when everything comes crashing down.
If you've read other books from Monica James (like I have), she loves leaving her readers with cliffhangers, like this book. But don't worry; she won't leave her readers in suspense for too long. Plus, she has other books she has written that can be added to the TBR or read while you wait. =)
I need the next book for this series, though, and I can't believe I didn't read it when it was first released. I would have been younger when reading it then (now I'm turning forty). I'm going to recommend this book/series to my college-aged kid. I know she'll enjoy this book since the characters are around her age.
---
Story Rating: ⭐️ ⭐️ ⭐️ ⭐️
Steam/Spice: 🌶🌶.5
Would I recommend this book? Yes. If you enjoy reading New Adult Romances with a suspenseful storyline, this book may be for you.
Genre/SubGenre(s): Romance | New Adult Romance
Cliffhanger: Yes.

---
---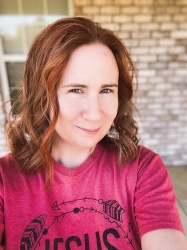 Latest posts by FranJessca
(see all)