ARC Review: 'Soul Resurrected' by Keri Lake
November 3, 2013
I received a complimentary copy of the book from the author in exchange for an honest review. This does not affect my opinion of the book or the content of my review.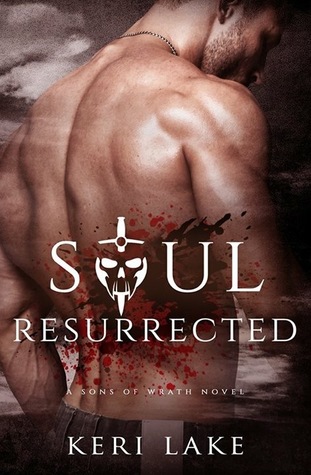 Soul Resurrected
by
Keri Lake
Series:
Sons of Wrath #2
Published by
Keri Lake
on October 31, 2013
Genres:
Urban Fantasy
Format:
eArc
Source:
the author
Goodreads
Purchase at
Amazon

As Wrath's fiercest son, Logan carries the scars of fifty years spent in the most dreaded prison of the underworld, for a sin he'd kill to keep secret. Enduring decades of gruesome torture has left Logan feared by and detached from others, until a female Alexi's blood resurrects his soul from death and, with it, the pleasures he's been denied for so long.
Plagued by shame of her own, Calla is drawn to the ruthless demon, Logan, whose insatiable craving for her touch rouses buried passions and, for once, leaves her feeling desired.
A dark and dangerous evil has been reawakened, however, and when Calla is drawn too close to its breeding grounds, Logan vows to summon the violence of Wrath in order to keep her safe. First, though, Calla must save him from a past riddled with deceit and corruption … but only if she can accept the chilling consequences of unearthing his vilest skeleton.
Sons of WrathNever gamble with vengeance …
Warning: This book contains explicit language, sex, and violence. Not suitable for readers under 18 years of age.
My Review
Excuse me, while I gush over Soul Resurrected in my review and how much I LOVED the 2nd installment to the Sons of Wrath series. I had to read this book slowly…unfortunately…due to being sick, but how I see it, I savored every minute with this book and got to enjoy it. I snuggled up in bed, while sick and got to forget my cold symptoms, while I read Soul Resurrected. =)
Keri Lake did a fantastic job with her second installment to the Sons of Wrath series, and I have to say this book should get ten full moons instead of just 5. Keri's writing style is much different from any other PNR/UF writers out there. She has you continue turning the pages of her books from the first to last page with all the elements she puts into her books. Soul Resurrected has everything in it that makes it PNR and UF. You have the action-packed moments with the dark and twisted moments and let's not forget about the steamy romantic moments. HOLY CRAP!! (I did warn you I'm going to gush)
Soul Resurrected put me through so much while reading it thanks to Logan and Calla. Logan because he has been put through so much and is not the nicest of the Sons of Wrath. You would think he would be despised for how he treats Calla in the book in the beginning, but the minute we find out what has happened to make him the way he is…is the minute we start feeling sympathy for him. He has been put through hell and back. (literally) His other demon brothers helped him get to where he is now, but no one understands him…until recently. (He may be horrible at times, but he won me over the minute things got steamy with Calla and Logan actually has a very caring side…*sigh*)
Calla even has her demons inside herself since she worked for the Alexi and now she is out for blood for the one, who killed her brother. Unfortunately, everyone in the Sons of Wrath house thinks she is weak, but she will do anything to prove to them, she's not. Logan in particular, who makes her life hell. He treats her like crap and talks horribly to her….but for some reason Calla cannot stop thinking about the stubborn demon and Logan is starting to feel the same way. ( Her character was kick-ass, and I adored her most, whenever she dealt with Logan)
Trouble is going to hit close at home, when the Sons are out with Calla doing rounds to find Draven (one of the Alexi), and the run into a bounty hunter, who is hunting one of them. Zeke ends up taking the brunt of the bounty hunter and gets kidnapped. Calla feels terrible for it, and she wants to find Zeke. All the Sons of Wrath are going on a warpath to find their brother.
Truths are going to start coming out on, who the bounty hunter was actually out to get and then somebody wants Calla for some reason.
If you have not read Soul Avenged, I highly recommend reading it before you read Soul Resurrected. Keri Lake builds from Soul Avenged to go into Soul Resurrected, and you do not want to miss out on what happened in the first book.
I could go into more gushing and more details of Soul Resurrected, but I do not want to give away any spoilers.
Let's say, if you are a fan of PNR/UF, you need to read the Sons of Wrath books by Keri Lake. You will fall for the Sons of Wrath and will want to know what makes them the way they are.
I give this book 5 full moons…or actually, 10++++full moons and I am anxiously waiting for the next installment. I need to find out about Zayne and Gavin. Those two have caught my interest even more after reading Soul Resurrected.
Another gush moment since 2013 is coming to an end HANDS DOWN…Soul Resurrected is my FAVE book this year that I have read.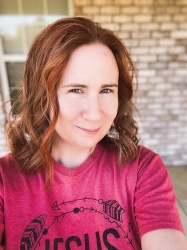 Latest posts by FranJessca
(see all)