I received a complimentary copy of the book from the author in exchange for an honest review. This does not affect my opinion of the book or the content of my review.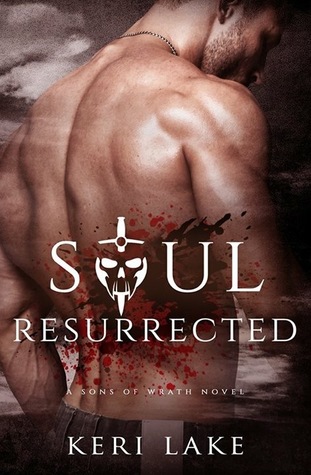 Soul Resurrected
by
Keri Lake
Series:
Sons of Wrath #2
Published by
Keri Lake
on October 31, 2013
Genres:
Urban Fantasy
Format:
eArc
Source:
the author
Goodreads
Purchase at
Amazon

As Wrath's fiercest son, Logan carries the scars of fifty years spent in the most dreaded prison of the underworld, for a sin he'd kill to keep secret. Enduring decades of gruesome torture has left Logan feared by and detached from others, until a female Alexi's blood resurrects his soul from death and, with it, the pleasures he's been denied for so long.
Plagued by shame of her own, Calla is drawn to the ruthless demon, Logan, whose insatiable craving for her touch rouses buried passions and, for once, leaves her feeling desired.
A dark and dangerous evil has been reawakened, however, and when Calla is drawn too close to its breeding grounds, Logan vows to summon the violence of Wrath in order to keep her safe. First, though, Calla must save him from a past riddled with deceit and corruption … but only if she can accept the chilling consequences of unearthing his vilest skeleton.
Sons of WrathNever gamble with vengeance …
Warning: This book contains explicit language, sex, and violence. Not suitable for readers under 18 years of age.
My Review