Review – 'Soul Avenged' by Keri Lake
July 26, 2013
I received a complimentary copy of the book from the author in exchange for an honest review. This does not affect my opinion of the book or the content of my review.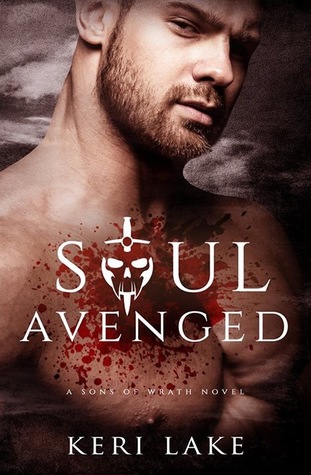 Soul Avenged
by
Keri Lake
Series:
Sons of Wrath #1
Published by
Keri Lake
on January 16, 2013
Genres:
Urban Fantasy
Format:
eArc
Source:
the author
Goodreads
Purchase at
Amazon
|
Apple

Passion is blind in vengeance and love ...
Ayden's suburban home was invaded by a pack of Lycans.
The brutal attack is the only memory she carries of her former life.
Now, one motive burns in her soul:
KILL THEM ALL.
The Sons of Wrath—a brood of vengeance-dealing warrior demons—band with Ayden to hunt the Lycans on Detroit's most deadly feeding grounds.
Kane Walker should've been her easiest kill.
Unfortunately, the newly bitten Lycan has something she wants—clues that may finally lay her past to rest. To reach them, she must be willing to submit to the sensual pleasures awakened by his touch.
Time is running out.
In seven days, Kane will become what Ayden despises most. She can halt his transformation but the antidote requires the ultimate sacrifice. As the beast takes hold, Kane becomes more of a threat.
Ayden must choose between her lust for revenge, or surrender to her enemy and discover a horrible truth.
Sons of WrathNever gamble with vengeance
"Soul Avenged" gives you one kick-butt female character, Ayden, who is out to revenge what happened to her.  She is apart of the elite force known as Alexi.  Their the main objective is to kill the Lycans that wreak havoc and kill humans.  The Alexi were the ones that got bitten themselves, but they ended up having an antibody in their systems that made them not become Lycans. Ayden though has run away from the Alexi and joined with Demons who she has a contract with.  They are known as the Wrath Demons and they are well-known for getting vengeance since that's their main job.  They have Ayden has a client and they will stop at nothing to find her attacker. Ayden though is about to question her job as a killer because she ends up taking hostage one of the things she hates, to find out the truth on halflings and why the human was attacked in the first place.  She even questions on why she is starting to have memories that she has no idea where they're from after touching Kane. In the meantime, she'll end up doing the unthinkable, that even the Demons are shocked by it. Kane Walker was just walking to his car from work one evening when he was attacked by huge creatures.  He never thought they existed, but now he is about to be apart of the paranormal world that media does not even know about.  He has Demons that do not want him in their house and this crazy, psycho, sexy female who says he only has 7 days to live…but before that she'll torture him for what she wants out of him. There is a war brewing outside the demon house though and the truth will come out on what is happening with the Lycans and why they target certain people and why they want Kane dead. Even Ayden will have to come to terms with reality and what she became apart of. First off, let me just say…this is my first book from Keri Lake and it definitely will not be my last.  Keri Lake's writing style in "Soul Avenged" gripped me into the story from the minute I read page one. Think of the movie "Underworld", but ten times better.  (Let me just say…I am a huge Underworld fan….but I believe "Soul Avenged" would blow away Underworld when it came to being adapted into a movie). You have one strong female lead who knows how to take care of herself.  She had me scared of her at times because of her personality and I had to remind myself she's fictional. Kane had me in love with him the minute I was in his head.  I had feelings for him before anyone else did.  He was just as shocked as I was when I found out the truth what happened to him. The Wrath Demons…at least some of them that really caught my attention or made me drool on my Kindle:  Gavin (the big boss it seemed and who is love with Ayden, but she doesn't want anything to do with him permanently), Logan (scary, but loved Ayden as a sister), Zeke…(major issues that needs to be dealt with), Zayne (gone through a lot so I was sympathetic with him), and Calix…(who seems to be a lady's man (every lady wants him or can easily get them). All of them though…were drool-worthy.  Gavin though…WOWZER!!!  =)  Ayden if you don't want him…I'll gladly take him.  =) I highly recommend this book to urban fantasy and paranormal romance genre readers out there.  Be prepared to want more though once you are done reading. You'll anxiously be waiting like I am now for the second installment. Keri Lake's "Soul Avenged" is an action-packed, fast-paced, emotional roller-coaster that will have you begging for more.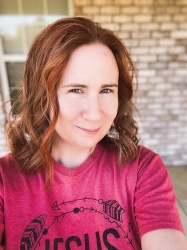 Latest posts by FranJessca
(see all)